San Allardyce in favour of moving West Ham to the Olympic Stadium
Sam Allardyce believes West Ham can look forward to a bright future if they move to the Olympic Stadium.
Last Updated: 07/12/12 4:19pm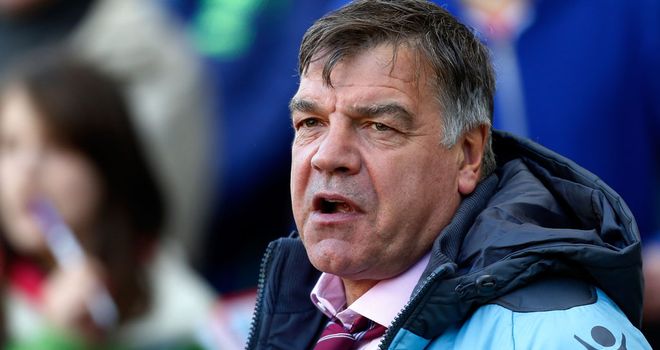 The Premier League club were the unanimous choice of the London Legacy Development Corporation board (LLDC) as the preferred bidder for the use of the venue.
A final deal is some way from being struck, but the Hammers boss insists that moving from Upton Park will be great for West Ham.
"I think it is outstanding news for the football club for the future," he said.
"There is still a long way to go, I know that, but we are in the driving seat and I just hope they can continue to move it forward and deliver what would be a fantastic venue in the future of West Ham United.
"We have a wonderful atmosphere at Upton Park and it would be even better at the Olympic Park," added Allardyce, who also insisted he was fully focused on Sunday's clash with Liverpool rather than a possible move to Olympic Park.
He said: "I'm far too busy focusing on football and Liverpool at the moment to consider that, it is not in my domain at the moment.
"Mine is getting these players ready for Liverpool with our injury plight still a concern - a great result doesn't overshadow the fact we are struggling with injuries. The squad is at its limit at the moment."