Robin van Persie says the Manchester United fans have still not seen the best of him
Robin van Persie says he is not satisfied with the start to his Manchester United career despite bagging 13 goals.
Last Updated: 09/12/12 4:00pm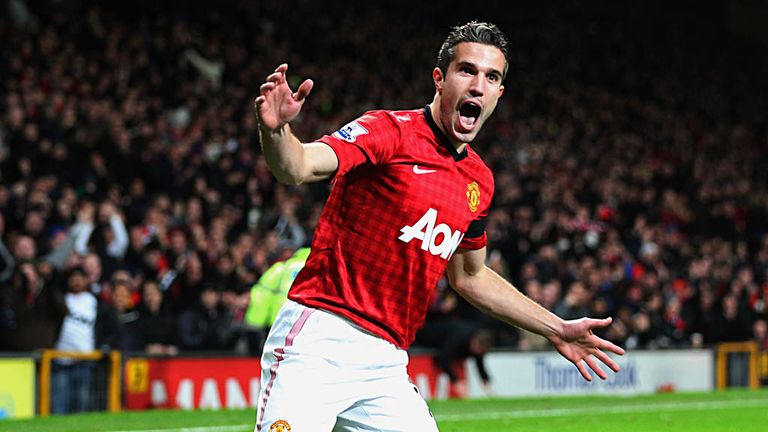 The Dutchman's goals have helped United to the top of the Premier League as well as qualify as group winners for the knockout phase of the Champions League.
Sir Alex Ferguson's side has still come in for some criticism, not least from the manager himself who has railed on his defence on a number of occasions this term.
And despite escaping Ferguson's wrath, Van Persie has promised there is still more to come following £24m summer switch from Arsenal.
"When you are wanted by everyone it gives you wings," Van Persie told MUTV. "I am happy here and everyone looks very happy to have me here.
"But I am not satisfied. If you look at the stats, 13 goals in 19 games, it is OK. But I want better and more. I want more goals, more assists. I want to go for everything that it is possible this year."
On United's form, he added: "I just come back to the winning part. We have been winning. We are first in the league, first in the Champions League.
"Everyone would have signed for that a couple of months ago. Up to now we can accept it. It is good.
"Now we have to improve. If you just take away a couple of the goals we gave away in away games, we would have made life easier for ourselves."