Manchester City boss Roberto Mancini critical of defensive wall at free-kick
Manchester City boss Roberto Mancini has criticised his team's defending for Manchester United's winner on Sunday.
Last Updated: 10/12/12 9:00pm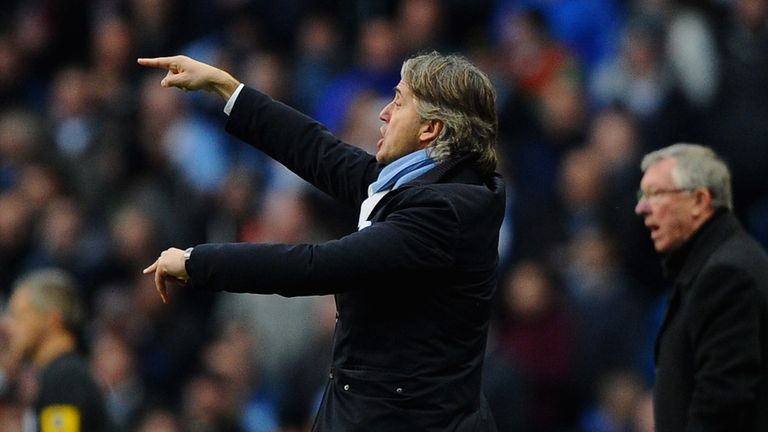 Carlos Tevez wandered away, leaving Joe Hart with only three men in his defensive wall for Robin van Persie's injury-time free-kick that gave United a 3-2 win at the Etihad Stadium at the weekend.
One of those men was Samir Nasri who shied away from the ball, allowing it to deflect off his dangling leg and loop into the corner of the net past Hart.
Asked why this had been allowed to happen, Mancini said: "I don't know why. I understood before that the free-kick was dangerous. I don't know why it happened.
"The player shooting was Van Persie and he hit it very well. I called Carlos to return to the wall but I was too far away on the bench.
"We made a mistake and only put three players there. Actually we had only had two-and-a-half players there. We didn't cover very well.
"I think the wall should have been better. I think in the last second we should pay more attention to this situation.
"If you need to put your face there, you need to put your face there."