FA set to announce minimum five-match ban for racially-aggravated offences
Players found guilty of using racist language are set to incur a minimum five-match ban under new proposals.
Last Updated: 12/12/12 7:41pm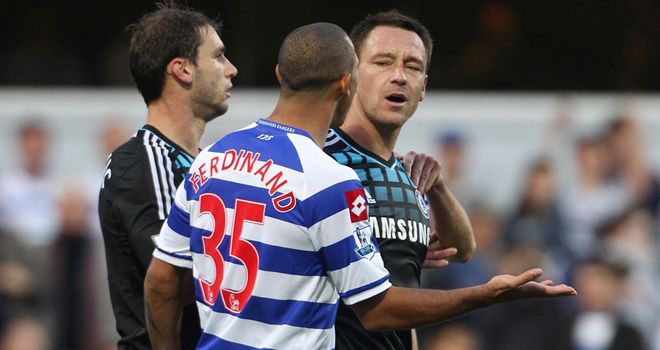 A fixed penalty for racially-aggravated offences was one issue discussed at a summit between the Football Association and Professional Footballers' Association earlier this week.
Punishment for perpetrators remains currently at the discretion of FA disciplinary panels but high-profile recent racism cases has prompted calls for the authorities to clarify their stance.
Liverpool striker Luis Suarez was last year banned for eight games and fined £40,000 after an independent commission found him guilty of misconduct following allegations he racially abused Manchester United's Patrice Evra.
Chelsea captain John Terry was then found guilty by an FA commission in September of racially abusing QPR defender Anton Ferdinand during a Premier League match, incurring a four-match ban and a £220,000 fine.
The new proposal, which has yet to be formalised, is just one of several measures on the FA agenda.
Foreign players and coaches could receive cultural lessons, while anti-discrimination clauses are expected to be written into contracts, giving clubs licence to sack players proven to be in breach.
The PFA will not stand in the way of the proposed minimum five-match ban.
PFA chief executive Gordon Taylor said: "It has not gone through yet but we are not opposed to it. We want there to be some consistency and to illustrate the seriousness of our approach to this issue."
The PFA also want all players and managers coming to England from overseas to have "cultural lessons" to make them aware of rules on discrimination under proposals to tackle racism. Until now, only apprentices have been given such courses.