Liverpool boss Brendan Rodgers refuses to rule out Anfield exit for Joe Cole in January
Brendan Rodgers has refused to rule out the possibility of Joe Cole leaving Liverpool in the January transfer window.
Last Updated: 12/12/12 5:35pm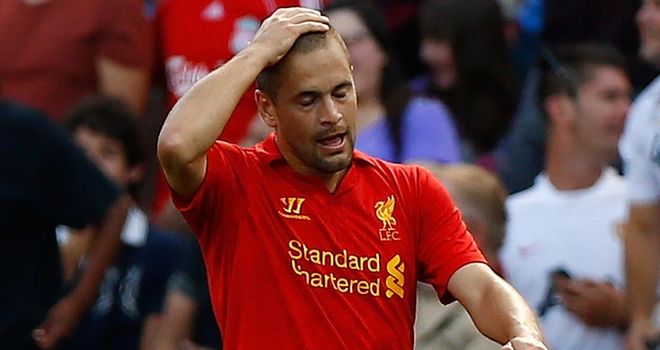 Cole scored his first Premier League goal since April 2011 in last weekend's win at West Ham but he has started just four games this season, all of which have come in cup competitions.
Reds boss Rodgers says Cole's future at the club depends on the player himself.
"I'm just going along game by game," Rodgers told the Liverpool Echo. "There is every opportunity for every player.
"It's not just about the games. Every player gets a chance every single day to show what they are all about.
"Is his future here? You would have to ask him that.
"The guy is still a Liverpool player and while he's a Liverpool player I'll work as hard as I can with my staff to try to make him the best we possibly can.
"If he's not going to play as often as he wants then he's no different to any player really. Players are about game time and money.
"But he's not any kind of problem, he's a good guy and we will see what happens over the coming months."