Brian McDermott vows to maintain Reading's attacking mentality
Reading boss Brian McDermott insists he will continue his 'fearless' approach and target victory at Manchester City.
Last Updated: 21/12/12 6:54pm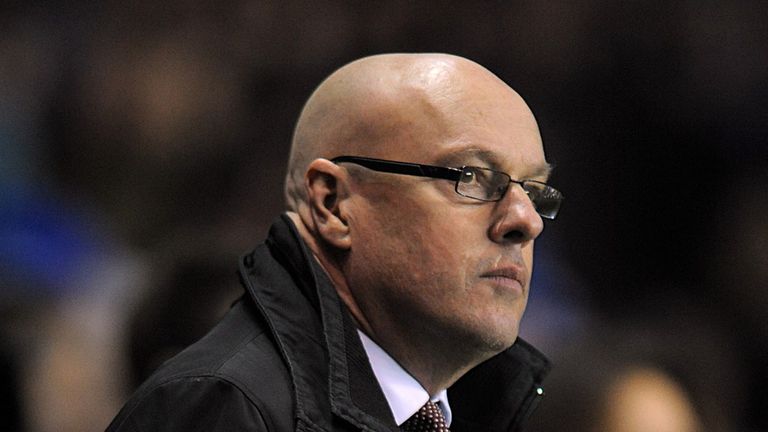 McDermott vowed not to part from his attacking mentality against the reigning Premier League champions, despite his team languishing at the foot of the table on the back of six successive defeats.
"Three years ago I made a decision that I would be fearless in the way I conduct myself in this management lark and I have stuck to that," he said.
"I was out with a friend of mine when I got the job and we had a conversation. I said 'I'm going to enjoy every single minute of this, I'm going to have no fear in each and every game'.
"I'm going to try and win games when it's a draw and I've stuck to that. I haven't gone into games with fear at any single moment.
"If you look at our record over the last three years, apart from the last 17 games it has been the right way for me and the right way for Reading.
"It suggests that it's been the right philosophy for me and the club because we've been successful."
Belief
Reading have secured just one victory in the Premier League - against Everton in November - since winning promotion last season.
But McDermott is undeterred in his belief that Reading can pick up their second win of the Premier League season against the champions.
"Anything's possible in football. We know what we're coming up against, we know what a fantastic side they've put together, we're going to play the champions," said McDermott.
"I'm just looking forward to the occasion, I'm looking forward to the opportunity, and we'll see what the result is.
"We have to make sure we've got our shape right, we need to be prepared.
"We went there in the Championship for the quarter-final of the FA Cup and we were unfortunate to lose to a late goal, so we know what we're coming up against.
"We've got to keep going and wait for it to break for us, and when it does we've got to be ready."