Newcastle boss Alan Pardew builds bridges with Fabricio Coloccini
Newcastle boss Alan Pardew admits to having fallen out with club captain Fabricio Coloccini prior to a victory over QPR.
Last Updated: 24/12/12 8:28am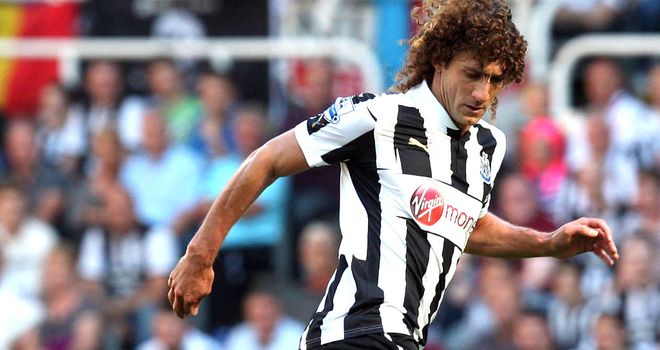 Tempers boiled over on the training ground during the week, but the issue has been quickly swept under the carpet.
Pardew made a point of celebrating a crucial win at St James' Park over the weekend with his skipper, with it important for all of those to Tyneside to be pulling in the same direction.
On his difference of opinion with Coloccini, Pardew said: "We fell out this week and we're entitled to do that, as the captain and the manager.
"It was just a silly little thing and I know he was determined to get the result.
"I just said to him before we walked out on the pitch, 'look we are both winners, we are allowed to fall out'.
"I said to him: 'Be our leader today, be a captain and make sure they don't get a sniff of goal'.
"And when you ask someone to do a job and they do it, it's only right that you pay your respects to them."