Liverpool backing all that matters to critics' target Luis Suarez
Luis Suarez insists he will never change as long as he has the backing of his team-mates and fans at Liverpool.
Last Updated: 24/12/12 11:56am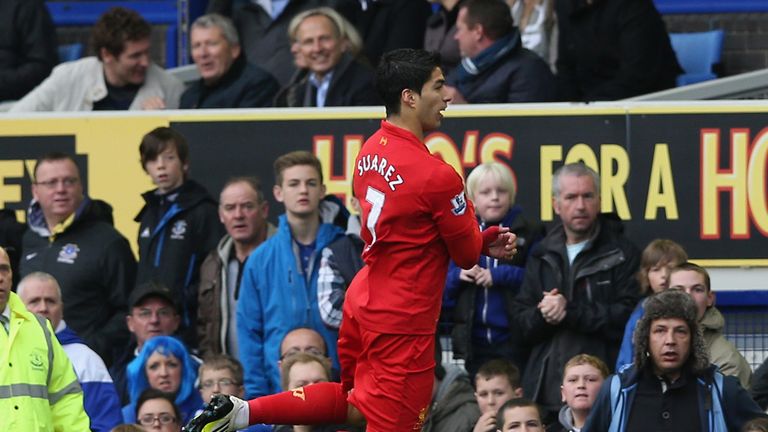 The striker has become a regular target for other clubs' supporters following a string of diving accusations and a ban for racially abusing Manchester United's Patrice Evra.
But in a revealing interview with Sky Sports News, Suarez insists the criticism is water off a duck's back while he still has the backing of his own fans and team-mates.
He said: "Everyone's got the right to have an opinion, but if I had to listen to every comment from every media outlet I'd go crazy.
"Whatever I do on the field, good or bad, is going to receive some comment so I deal with it by trying not to pay too much attention to it.
"What's important to me is the way my team-mates treat me, and the relationship I've got with them. I enjoy the support of the fans, and I'm at a club where I'm very happy. That's very important."
Suarez signed a new contract in the summer despite Liverpool's mid-table finish last season, and the Uruguayan is convinced the club has a bright future under Brendan Rodgers.
He said: "I'm really enjoying the manager's style of play, it really suits my game. We've got some fantastic youngsters here who are providing a lot to the side now and will give even more in future."