Peter Odemwingie angry at omission from Nigeria squad for Africa Cup of Nations
Peter Odemwingie has hit out following his omission from Nigeria's squad for the Africa Cup of Nations.
By Tim Oscroft
Last Updated: 24/12/12 12:46pm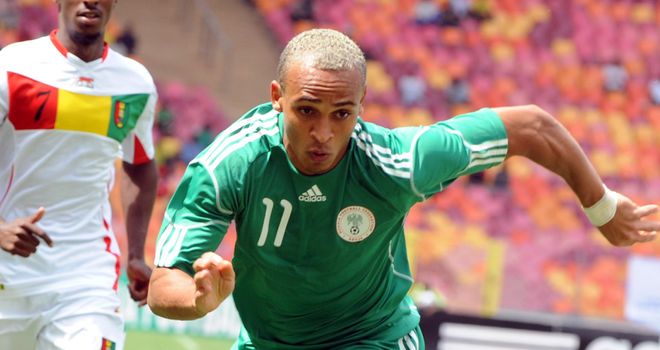 The West Brom striker attacked coach Simon Keshie's decision to leave him out of the squad on Twitter.
"Every manager has got his own plans and tactics - if I don't figure in your plans, please be honest to tell me directly," said Odemwingie on the social media site.
"For 10 years I gave my all to the country as a player on the pitch, played for the nation and fans, not individuals.
"Because I speak out when things are not right, I guess some people are not just comfortable with that openness."
The 31-year-old refused to completely rule out a return to the international scene, adding: "If the chance to play for my country presents itself, then I will speak to my dad and those close to me - then we'll see."
Professional
However the Super Eagles coach Keshie dismissed Odemwingie's response to his omission for the tournament, which will take place in South Africa.
"I don't even have a Facebook or Twitter account so it doesn't bother me at all," said the former Nigeria international.
"There's nothing personal about this stuff; Odemwingie is a very good player but right now I don't need him.
"He's a professional and he should be able to accept that."