Jack Wilshere: Arsene Wenger is the reason I committed to Arsenal
Jack Wilshere says Arsene Wenger's continued presence at Arsenal was a major reason why he signed a new deal.
Last Updated: 27/12/12 10:31am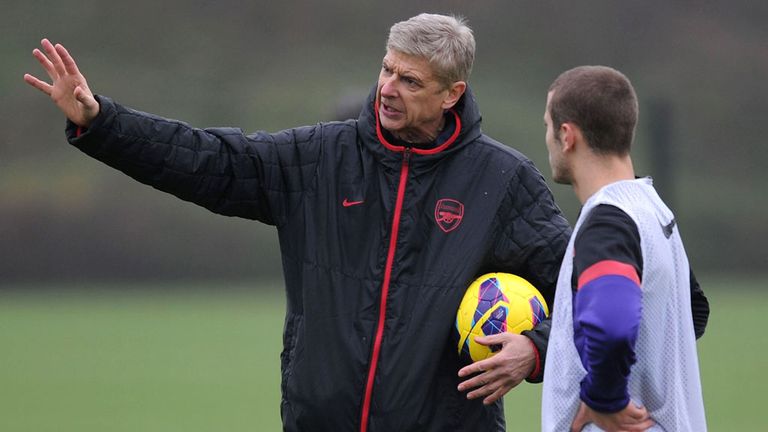 The England midfielder was one of five British players at the club to agree long-term contracts in the run-up to Christmas.
And at a time when Wenger is being questioned as never before by Arsenal supporters, Wilshere has given a clear indication of the respect the manager still commands among his players.
"He's always been there for me," Wilshere told the Official Arsenal Magazine. "He showed faith in me when I was 18, and he stuck with me throughout the whole time I was injured.
"He knew the only thing that would get me better is games, and he stood by me. I need to thank him for that, and yes, he was a big part of why I signed."
Wenger's latest vision for Arsenal involves building a future around a core of British players whose affinity for the club will stop them leaving for more money elsewhere - and Wilshere is buying into it.
He said: "I'm very happy here. I've signed a long-term deal, I'm not 21 yet and I see my future here. We have got a good crop of young players, and good young English players as well.
"Alex Oxlade-Chamberlain's 19, I'm 20, Carl Jenkinson is 20, Kieran Gibbs 23. When you get to 25 or 26 that's when you hit your peak and we all want to be here for that. We want to create something and we want to win things for Arsenal together."