Emmerson Boyce is pleased to see Gary Caldwell back in action for Wigan
Emmerson Boyce was pleased to see Gary Caldwell make his first Wigan start since the beginning of December at Everton.
Last Updated: 27/12/12 5:08pm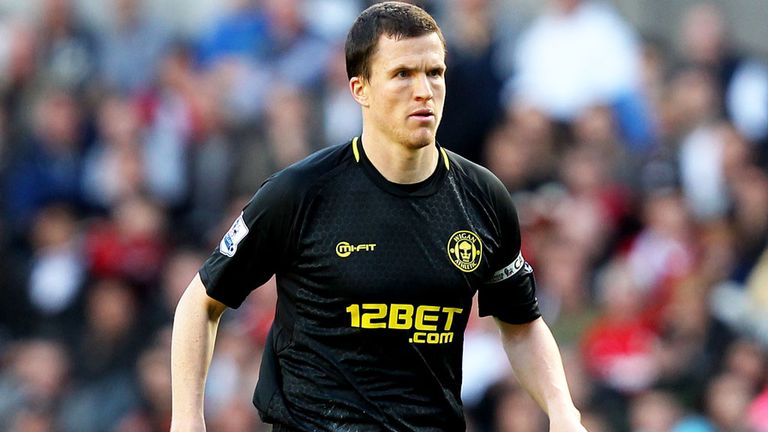 The 30-year-old Scotland international had been sidelined with a hamstring injury, but put in a commanding display at Goodison Park, despite going down in a 2-1 loss.
And Boyce remains adamant that the returning Caldwell will lift the Latics defence as they look to move up the Premier League table, starting with three points at Aston Villa on Saturday.
He told the club's official website: "It was great to have Gary back in the team because he is our Captain and a vital body in defence that has been missing.
"He had a good game and it was good to see him back and with Ivan Ramis hopefully returning soon, we should be back to our full strength at the defence.
"We're close to having the whole squad fit and we're going to need that as we get further and further into the second half of the season.
"We're frustrated at the moment because we can't get stuck in a rhythm of performing well but not getting the results.
"Sooner or later we need to start picking up a good series of points because we have to be aiming to look at getting above teams rather than worrying about teams below us.
"We're confident that the situation can change because we've done it before.
"If we can create more chances and take them then I'm confident that the rest of our game is good enough to win the upcoming matches."