Martin O'Neill hopes Adam Johnson will build on his goalscoring display
Martin O'Neill is hoping that Adam Johnson will go from strength-to-strength for Sunderland this season.
Last Updated: 29/12/12 11:55am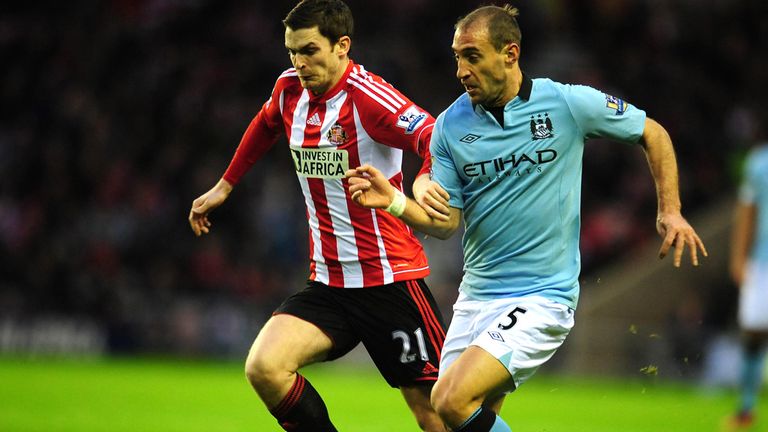 Johnson netted the only goal on Wednesday and the Black Cats' boss would like the 25-year-old to continue to be an influential figure in the team.
O'Neill said: "They (Adam and James) can be a threat and this is the whole point.
"If we can get the ball out to Adam sometimes a wee bit more quickly than we do, then he can cause problems.
"Essentially, he was on an excellent run at Middlesbrough, went to Manchester City and - by his own admission - he would say the he had more cameo roles than anything else, particularly in the last 18 months of his time there.
"To come in here and really be asked to do all the things that we think he's capable of doing, but to change our fortunes, one player changing everything, that was asking a lot.
"He had a wee bit of difficulty early on but he is overcoming that and he's now starting to show in longer patches, anyway, the sort of form I think he is capable of."
Talking about McClean, he added: "With James, we sat here a couple of months ago and we were talking about this second season syndrome and I was hoping that it genuinely wouldn't be an insurmountable problem for him.
"I knew he would have difficulty early on, and that was shown by the number of times the full-backs went to close him so very quickly in matches.
"He is learning to cope with that but still, he will have games where he will be unable to do anything, simply because players have either marked him or things don't happen for him. But overall, he is coming through."