Chelsea interim boss Rafael Benitez expects a hostile reception from Everton fans
Chelsea interim boss Rafael Benitez admits he is expecting a hot reception from Everton fans on Sunday.
Last Updated: 30/12/12 12:41pm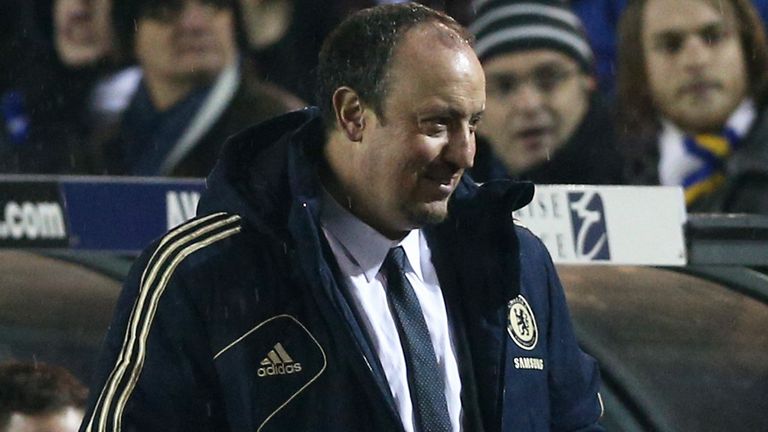 Benitez caused a stir among Evertonians when he branded the club as one of the Premier League's "smaller teams" while he was manager of Merseyside rivals Liverpool.
The Spaniard was keen to play down those comments ahead of Sunday's match, and also eager to praise Everton's standing in the top flight.
Everton fans devised plenty of unpleasant chants about Benitez during his six years at Anfield and he said: "I don't think they will be supporting me the whole time but the main thing for me is that my players do their job."
He added: "I think they are doing a good job. They are doing well. They have less resources than other teams and are still competing.
"They are near the top of the table so credit to them. It is a good team and a tough game for sure. We have to be ready.
"For us, we have to be ready physically as well as mentally for the game.
"They have been doing well in the past year and we know that Goodison is a difficult place to go to."