Newcastle striker Shola Ameobi left out of Nigeria squad for Africa Cup of Nations
Newcastle striker Shola Ameobi has been left out of Nigeria's squad for the Africa Cup of Nations.
Last Updated: 02/01/13 4:20pm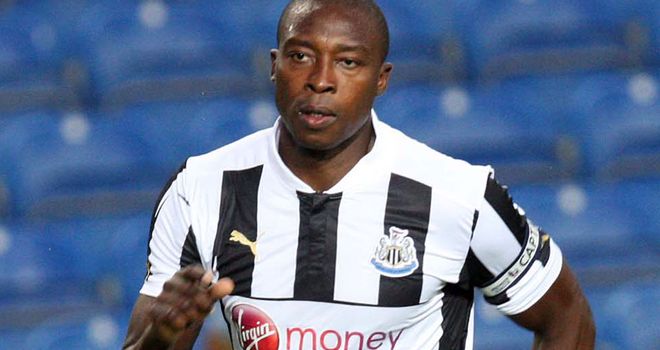 Newcastle boss Alan Pardew made it clear that he was reluctant to release Ameobi for the tournament despite Nigeria's threat to demand disciplinary action from FIFA.
But Pardew appears to have won the battle for Ameobi's services after he was left out of coach Stephen Keshi's final squad.
The Nigeria Football Federation conceded that they were left with little option but to omit the striker, although they did not rule out taking further action.
Nigeria's media officer, Ben Alaiya, said: "Shola's refusal to answer calls gave Keshi no other option than to allow him to concentrate on his club.
"The coach and team secretary made several attempts to reach Shola but there was no answer. The coach waited to hear back from him but a call never came.
"A decision on the next move will be made at the appropriate time."