Jose Mourinho envies Arsene Wenger's security at Arsenal but says he needs pressure
Jose Mourinho is envious of Arsene Wenger's job security but could could not cope with Arsenal's silverware drought.
Last Updated: 06/01/13 1:56pm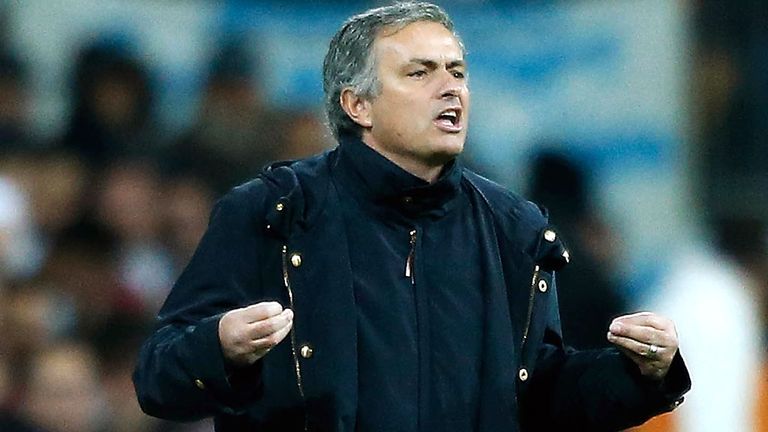 The Real Madrid boss has won three trophies since taking over at the Bernabeu in summer 2010 but has found himself under pressure after seeing his side fall 16 points behind Primera Liga leaders Barcelona in the standings.
Mourinho says he would like to have the stability Wenger has at Arsenal but admits the Gunners' seven-year trophy drought would not sit well with him.
He told The Sun: "Yes I would love to have that stability at a club.
"But at the same time I think for my mentality I also need the pressure to succeed.
"And if no one imposes that pressure on me then I would impose that pressure on myself. The pressure to win things.
"Yes it's possible to be one or two seasons building for the future and not being at the level to win things.
"But no longer, because my mentality is I always need the pressure of winning things."
He added: "Maybe it could happen soon for Arsenal.
"They play good football and produce good players.
"And they're always buying players in every transfer window so surely sooner or later they should do something, should win something."