David Beckham mulling over offers from across the globe
Sky Sports sources understand that David Beckham has at least 11 options to consider in his search for a new club.
Last Updated: 09/01/13 2:37pm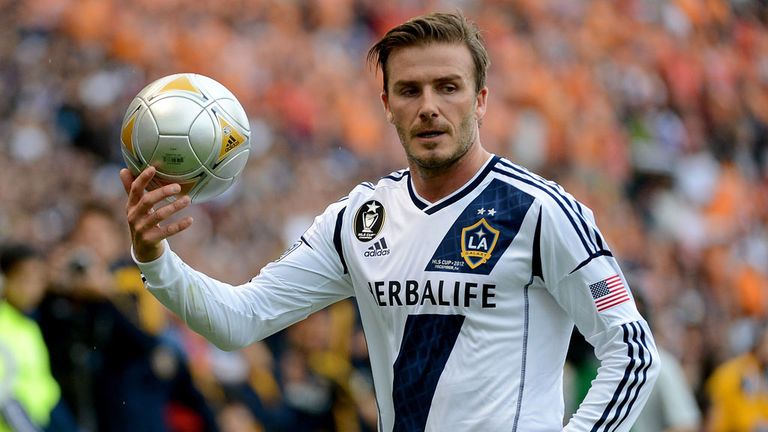 The former England captain is available after deciding to end his association with the LA Galaxy.
Beckham spent five years with the MLS outfit, helping to raise the profile of 'soccer' in the United States.
He feels the time is right to move on, with there a desire on his part to take on one last challenge before hanging up his boots.
Clubs from across the globe are reported to be keen on acquiring his services, with Beckham bringing more than just football ability to any club he turns out for.
His brand appeals to sides from Europe, across the Middle East and into Asia and down through Australia.
No decision as to his next move has been made as yet, but it is understood that Beckham will sit down to consider all of the offers put to him at some point next week.