Fulham boss Martin Jol ready to get 'creative' during the transfer window
Martin Jol admits he will have to be creative during the transfer window as Fulham 'don't have a lot to spend'.
Last Updated: 11/01/13 2:55pm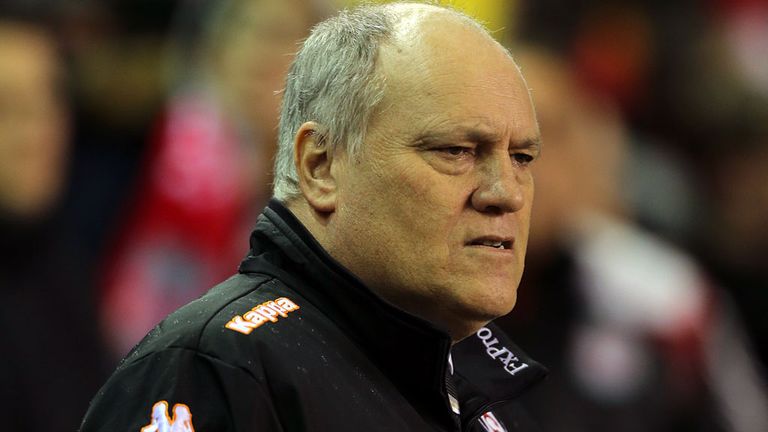 After a good start to their league campaign, recent results have seen the Cottagers drop down the table, and Jol is aware he needs to improve his squad.
"As a lot of other teams will tell you, we are very close [to bringing in players] but there are so many other teams involved," he said.
"If you want a good player, other teams are there to try and jump on it so we have to be very inventive.
"We don't have a lot to spend, to be honest, so we have to be very creative.
"It'll be not good to tell you the areas we need to strengthen but we try to get one or two players in to strengthen the squad."
The Dutchman revealed interest in a number of players, but said he will have to be inventive as the club do not have big money to spend.
"Jake Livermore went to QPR, as you all well know, so he is off the list," Jol said.
"Over the last six years I had an interest in Tom Huddlestone, but he was injured and then went to Stoke.
"I think he failed a medical there but I am not sure, so he went back to Spurs.
"If Tom is fit, he is always in the back of my mind but as I told you before, I won't speculate on names. I can't say Tom is not on my list because I like him.
"I always keep an eye on him, even when he is not coming here.
"Of course there are a lot of players that would probably make us stronger and we are not like Real Madrid, you know.
"We cannot offer £10m or £15m and get the players on the board. It is almost impossible so we have to not only be inventive, you need a bit of luck as well. That is probably the case now."