West Ham manager Sam Allardyce laments the death of tackling
West Ham manager Sam Allardyce believes tackling is in danger of dying out due to clampdowns from governing bodies.
Last Updated: 16/01/13 11:56am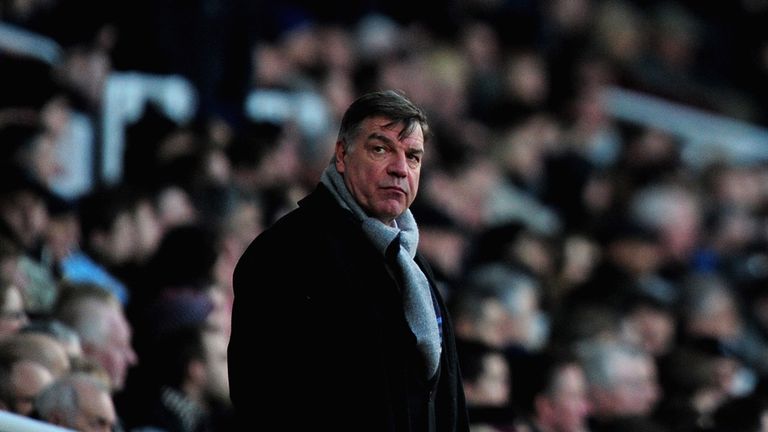 The issue is in the spotlight again after Manchester City skipper Vincent Kompany was dismissed for a challenge on Arsenal midfielder Jack Wilshere on Sunday.
Although the decision was later overturned, Allardyce feels the red card was indicative of the way tackling is regarded in the modern game.
"We don't coach tackling anymore. That's rather sad," said the Hammers boss, speaking ahead of Wednesday's FA Cup third-round replay at Manchester United.
"We teach stay on your feet. We teach, pinch, nick, intercept. If you are going to ground try and be 100% sure you are going to win the ball.
"Now they are saying that even if the tackle is a perfectly good one, if it's ferocious in their eyes or is done with too much force, then that is still a booking or a sending off. Well that's ridiculous."
Allardyce does not believe referees are the driving force behind the change, pointing out the pressure they are under from above.
He added: "Most defenders in today's football when they go to ground really go to ground for the ball. I don't see too many today trying to go for the player.
"There are occasions when players lose their heads, yes. Get the red card out, send them off, sort them out.
"But I just do think that the huge amount of pressure on referees - and this particular area is another added pressure - they are all going to make mistakes.
"But you make more mistakes the more you are put under pressure."