David Bernstein reveals frustration about being asked to step down as FA chairman
David Bernstein had admitted he is frustrated about being forced to step down as Football Association chairman in July.
Last Updated: 16/01/13 6:52pm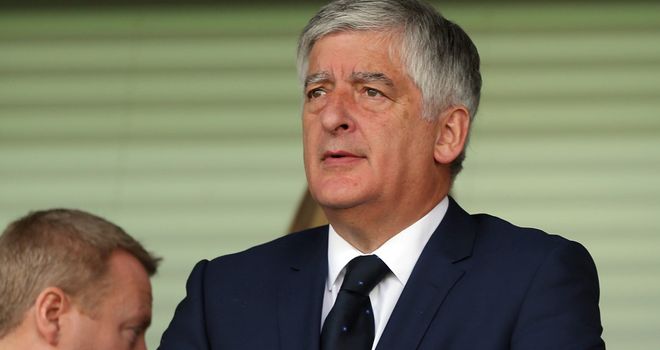 Bernstein will end his reign later this year due to a new rule obliging board members to be replaced once they reach the age of 70.
The FA council blocked an attempt to allow an extension in October and Bernstein insists he would not try to find a different role within the organisation.
"I'm a believer in clean breaks, to be honest. When I left Manchester City, I made a very clean break and I don't want to be spectre at the feast so I doubt it," he said.
"Quite frankly, I'm not even thinking about that. There is six months ahead and it's a really busy six months and I would like for it to go as well as the previous two years."
Asked if he was frustrated at not being able to stay longer to complete his mission to reform the FA, Bernstein replied: "A little," adding that there was lots more he wished to achieve.
Bernstein hopes the FA can continue to tackle important issues in the game, such as racism and the Respect programme, together with improving the effectiveness of the governing body.
He added: "I'd of course love to see the England team continuing its progress in the World Cup qualifiers - that is absolutely crucial. We are the Football Association and football has to rate very highly.
"I'd like to see us implement the anti-discrimination programme we have now put in place.
"I would like to see some FA governance progress in response to the select committee. So far it has been slower than it might have been.
"I would like to see in general terms more progress on the Respect issues, whether it be player-on-player or player-on-referee, crowd issues or so on."