Everton's Thomas Hitzlsperger admits 'I thought my career was over'
Thomas Hitzlsperger admits he thought his career was over until given a chance by Everton.
Last Updated: 16/01/13 8:15pm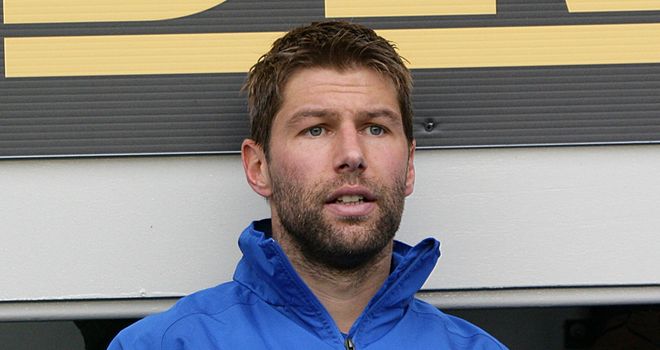 The German midfielder was released by Wolfsburg at the end of an injury-wrecked season last summer.
Everton boss David Moyes offered him a short-term deal in November and he has impressed, playing seven times in the Premier League.
He has been rewarded with an extension to his contract until the end of the season.
The 30-year-old told evertontv: "When I was out in the summer I thought maybe I'd played my last game already.
"Now I'm back at a very, very good level in the Premier League, playing for a huge club and it's so enjoyable.
"I'm over it now and I don't want to look back really. It happens and I think most players go through it. It came unexpectedly to be honest but when it did come it was something I knew I had to deal with.
"I tried to be positive and I was most of the time. Fortunately that period is over now, it's behind me and I'm just looking forward to the next few weeks and months.
"I think now I'm fully fit, there's not any problems and I think it's gone well. I spoke to the manager a few weeks ago and he told me he's pleased with my efforts."
Hitzlsperger believes the Toffees - currently in fifth place in the table - can qualify for the UEFA Champions League.
He said: "There's so many good footballers in this team and the work ethic is tremendous, so I think we're well equipped.
"But this league is quite tough because you have the usual three or four teams up there that have the financial power and make it very, very difficult.
"It would be a tremendous achievement if we get into the top four. I think we have it in us, we've proved that this season.
"It's only four months but it will be a long season for us and we've just got to maintain that level of performance we've shown."