Manager Brendan Rodgers rounds on critics of Liverpool striker Daniel Sturridge
Liverpool boss Brendan Rodgers has no doubts over Daniel Sturridge's attitude ahead of his Anfield debut.
Last Updated: 19/01/13 2:22pm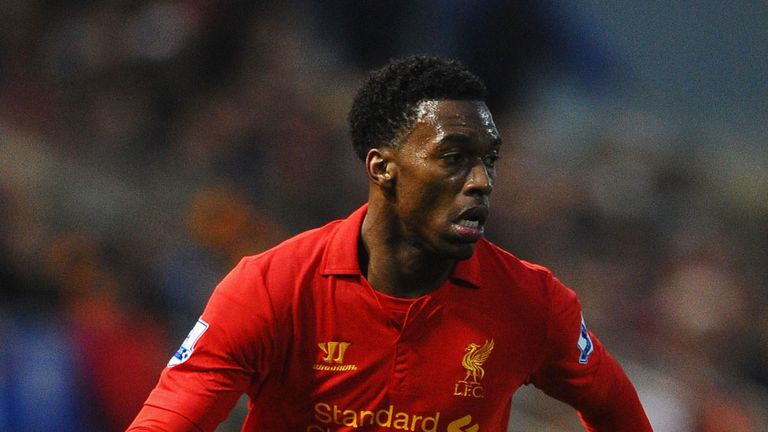 Rumours about Sturridge's personality have dogged his career so far but he has made a fine start to life on Merseyside with goals in his first two games.
Norwich visit Anfield on Saturday and Rodgers was keen to defend his new signing in his pre-match press conference, where he was asked about a whispering campaign about Sturridge.
"It has been very unfair, I have to say," said Rodgers. "I remember being at Chelsea and I'd heard all these things about Nicolas Anelka being an awkward player and I found him one of the nicest guys I ever met in football.
"Sometimes when you are quiet and you focus on yourself you can be criticised for being awkward, but I don't think that is the case with Daniel at all.
"I was aware of him beforehand and I think any frustrations and disappointments he's had were purely down to the basis he wasn't playing or getting an opportunity.
"I can understand that. He went (to Chelsea) as a 20-year-old and it was always going to be difficult for him to play. But he has mixed well here and is very hungry to learn. It is going to take time for him to feel at ease and comfortable.
"This will be his first time playing at Anfield and that is a real special feeling.
"Daniel came in here and the spotlight was on him because everyone knew we
needed someone up there to help Luis (Suarez) and get goals. With his pace and power you have a real feeling he can get a goal.
"We've had some terrific performances so far this season but consistency has been our biggest downfall. I believe the group will be as good as any team in this league but we have to be consistent and be able to not play well and win.
"This season we've normally played well and won games; we've also performed well and not got something from the games. At times, we're going to have to not play well and be able to win."