Jamie Carragher to discuss Liverpool future after "disappointing" season
Liverpool veteran Jamie Carragher admits he will have to discuss whether to continue his stay at Anfield next season.
Last Updated: 22/01/13 10:20am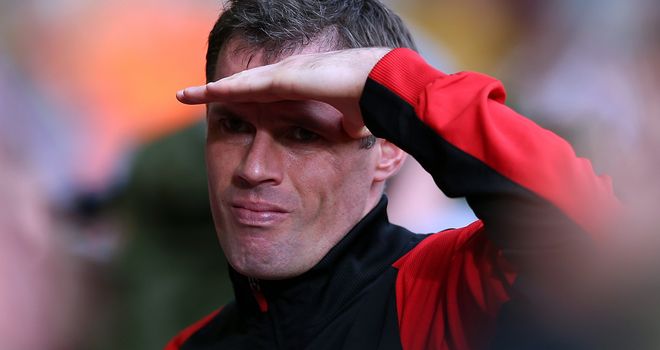 Carragher is 35 later this month and out of contract in the summer - and he has revealed it has been a disappointing season for him personally under Brendan Rodgers.
"The manager has been great with me. He has tried to keep me involved. But listen, I want to start. I'm no different to any other player," said Carragher, quoted in the Daily Mirror.
"It was only my second start in the league this season, which is disappointing from my point of view, but I said I wouldn't complain and I'm just trying to get more starts and be involved between now and the end of the season.
"I've played a lot in Europe, the FA Cup and League Cup, but the Premier League is the most important thing for the club and the players. We all want to play in that, and I'm no different.
"I won't lie, it's been a difficult season for me in terms of starting games.
"I'll chat to the manager at the end of the season. I'm open-minded and I'm sure the club are. It's not about what I'm going to do, that's something we can sort out one way or another.
"It's up to the manager and the club to make a decision about a new contract. It's down to them. I'm pleased I got a game at the weekend and I'll hope to get a few more games now.
"I played in the FA Cup, missed the United game but played against Norwich. The manager has kept me involved, but the Premier League is the most important thing."