Chelsea interim boss Rafael Benitez reiterates his claim that Sir Alex Ferguson pressurises match officials
Chelsea interim boss Rafael Benitez has reiterated his claim that Sir Alex Ferguson pressurizes match officials.
Last Updated: 23/01/13 9:17am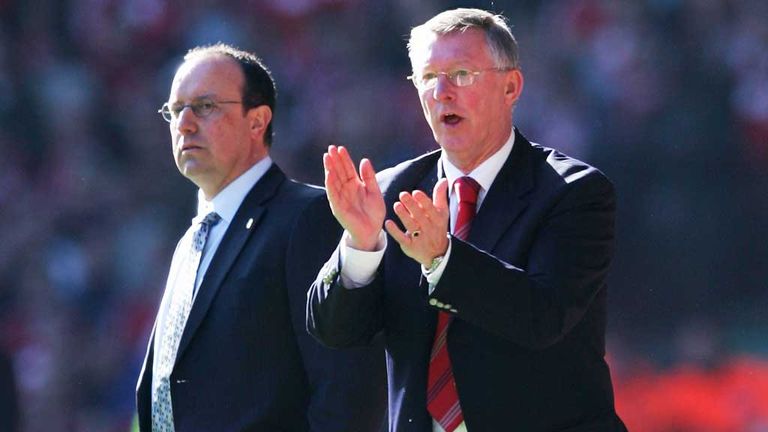 Benitez and Ferguson have shared a fractious relationship from when the former was in charge of Liverpool - when he suggested the United boss was never punished for verbally abusing referees and their assistants in a 2009 interview.
"I always try to concentrate on my job, but at that time with Ferguson I was defending my club," Benitez said in an interview with The Times.
"I could see what was happening from my point of view, and maybe now a lot of people are seeing the same things. I will not talk too much about that because it's obvious."
Ferguson was back in the spotlight on Sunday when he accused linesman Simon Beck of having a "shocking" game in United's 1-1 at Tottenham, saying the visitors "never got anything from that side of the pitch".
The Scot has been contacted by the Football Association to explain comments and has until 6pm on Thursday to respond.
"It's a question for the FA what they do about it," Benitez added. "What I said at that time was what I thought, and what I'm seeing now is similar.
"It depends on the FA. I don't know what they will do - it depends on them. At this moment in time I have enough things to do here, so I want to concentrate on my job."