Defiant Aston Villa boss Paul Lambert says he will not buckle under the pressure
Aston Villa manager Paul Lambert insists he is thriving under the ever-rising pressure at the beleaguered club.
Last Updated: 26/01/13 12:40pm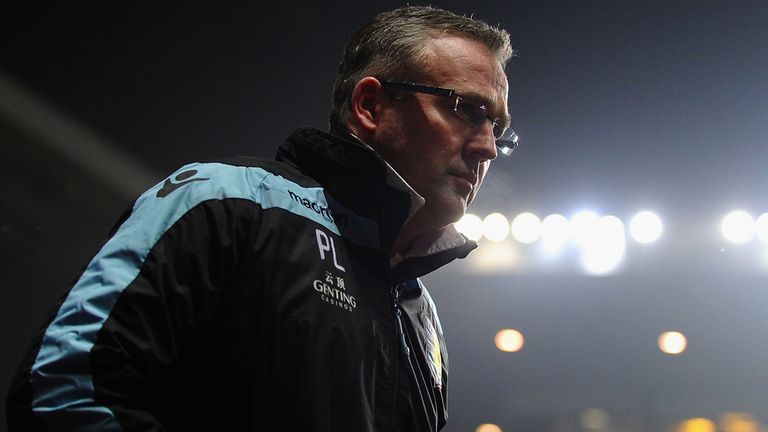 Villa were left reeling by Tuesday's shock Capital One Cup semi-final exit to League Two Bradford City, but have found no sympathy from the fixture list with Friday's FA Cup trip to Millwall followed by Tuesday's visit of fellow strugglers Newcastle.
Lambert's position remains under scrutiny but the former Norwich boss, whose side are just a point above the drop zone in the Premier League, has reacted defiantly to suggestions he is buckling.
"In a stupid roundabout way you thrive on the pressure," he said. "It's not something I worry about, the pressure. I keep going.
"You like the pressure of trying to win. I think pressure is everything in football. You either thrive on it or you buckle under it and I am not going to buckle under it.
"I've been living with pressure most of my life with the clubs that I have been at and this is a huge club. You should have pressure all the time with amount of people who come to watch it.
"You should have pressure on your shoulders anyway. It's not something I am going to buckle under."
Lambert is determined Villa will not see their 25-year spell in the top flight come to an end.
"We know what we've got to do," he added. "We've got to fight like hell to get out of this situation.
"You either roll up your sleeves and get on with it or you roll over and I certainly am not going to roll over."