Sir Alex Ferguson insists Dimitar Berbatov was not a failure at Manchester United
Sir Alex Ferguson has praised former striker Dimitar Berbatov and insists his time at Old Trafford was not a failure.
Last Updated: 26/01/13 4:40pm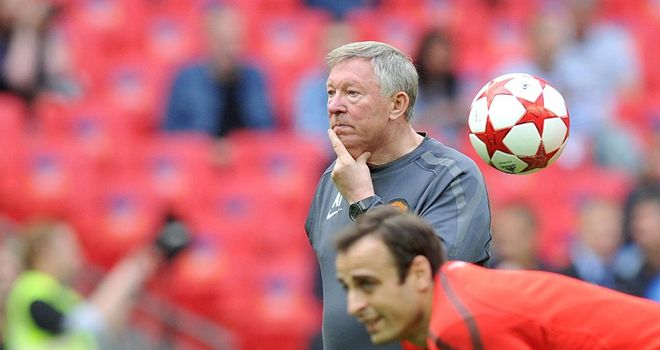 Berbatov enjoyed a four-year spell under Ferguson at United, and will return in the FA Cup fourth round clash on Saturday for the first time since his summer switch to Fulham.
While debate surrounds the merits of the £30million signing, Ferguson admits the Bulgarian was edged out by Mexican striker Javier Hernandez, but insists his move to United was not an error.
"I don't think Dimitar was a failure here," said Ferguson.
"Some people like to see players run through brick walls all the time.
"Dimitar is not that type of player, but he is very talented player and he had a decent goalscoring record here."
Ferguson added: "The problem for him here was the way we wanted to play and the selections I had to make.
"When you have choices you hope to make the right one. Javier Hernandez had a fantastic first season with us and as time went on he became a more regular player than Dimitar."
When asked about the discussion surrounding David de Gea's weak punch in the build-up to Tottenham's late equaliser last Sunday, Ferguson refused to comment.
"I'm not getting into that at all," he said. "You have to listen to some idiots in the game."
And speaking on the Football Association's request for his observations which followed the White Hart Lane clash when he criticised the match officials, the Scotsman added: "I have put my letter in, we will see what happens."