Brendan Rodgers hopes Liverpool can bounce back from FA Cup nightmare
Brendan Rodgers is hoping Liverpool can bounce back from their FA Cup nightmare when they meet Arsenal on Wednesday.
Last Updated: 30/01/13 6:50pm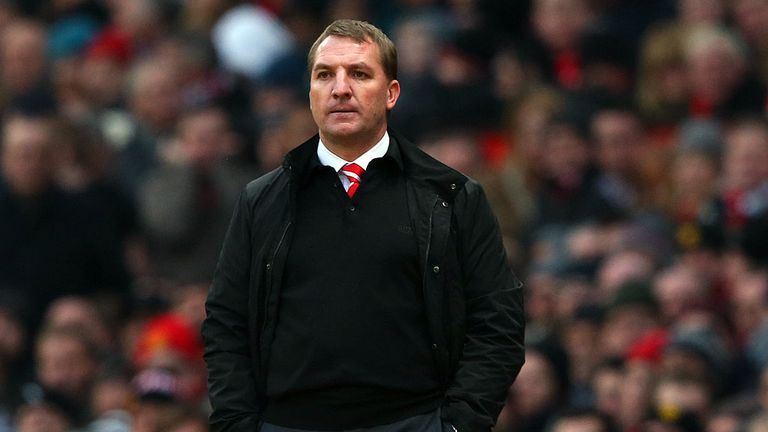 The Reds suffered a shock 3-2 defeat to League One strugglers Oldham on Sunday in the fourth round, after an improved run of results had seen them win eight of their previous 11 games.
Rodgers is confident his side can make a positive comeback at the Emirates on Wednesday and put their FA Cup disappointment behind them.
The Reds boss said: "It's quite easy (to move on). It's one of the things you have to be able to do in modern football, and especially at a club like this.
"However, disappointing the cup was, we'll get a reaction on Wednesday. Just seeing the players, the small group we had working (on Monday morning), they had a real focus and concentration.
"That hurts, and I'm glad it does, because that shows that they care. We'll enter the game with even greater motivation to win.
"We've seen over the last few weeks the quality in the group so we mustn't forget that as well, however disappointing Sunday was.
"We must really focus in on the game on Wednesday, it's an opportunity against a good opponent but an opponent that's around about us in terms of points so we have to go there with the confidence and focus that we've shown in the league of late.
"And if we do that we'll have a great chance of getting a good result."
Liverpool lost 2-0 to Arsenal when they met at Anfield earlier this season and Rodgers is confident his side can make amends for their recent embarrassment on Wednesday.
"They've got some wonderfully talented players, and Cazorla's come in and done terrifically well in his first season," he said.
"The game at Anfield was probably as poor as we've been. There were a number of reasons behind that. Psychologically we weren't in a good moment, and rightly so we lost the game.
"But this is a chance to put it right. We'll need to make sure everyone's fighting, everyone's together, and I'm sure we will be. We need to do better against the teams that are in the top half, there's no denying that."
You can only watch the best Barclays Premier League coverage here on Sky Sports. Watch Arsenal v Liverpool exclusively live on Sky Sports HD2, 3D and Sky Go from 7.00pm on Wednesday 30th January. Click here for more details