Fulham in the black following Mohamed Al Fayed action and healthy financial figures
Fulham are now debt-free following chairman Mohamed Al Fayed's decision to convert loans to the club into equity.
Last Updated: 29/01/13 4:37pm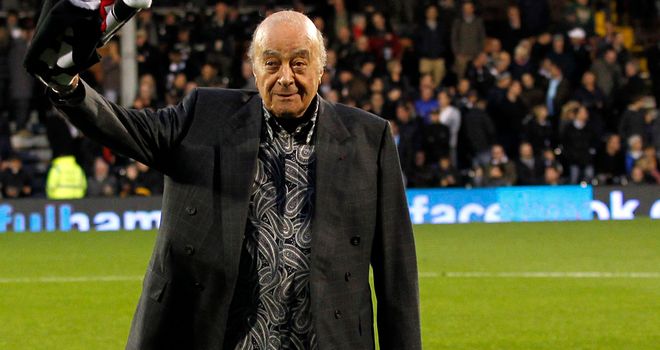 A second successive annual profit enabled the club to pay off all external debt, while Al Fayed converted outstanding loans to the business into equity.
The news comes on the same day Fulham revealed a profit of £1.2m for the year ended 30 June 2012 - results which follow on from a record profit for the previous 12 months.
The club's Europa League participation, a ninth-placed finish in the Premier League and an increase in attendance figures all contributed to the healthy figures.
Al Fayed said: "Fulham continues to make great strides and, following planning permission for the redevelopment of the Riverside Stand, we will continue to prosper and grow.
"For almost the last 15 years, I have ensured the club moves in the right direction and remains true to our proud history, strong heritage and past traditions."