Steven Taylor claims new arrivals at Newcastle are fully committed to the cause
Steven Taylor is convinced that Newcastle United's French legion have the best interests of the club at heart.
Last Updated: 31/01/13 8:01am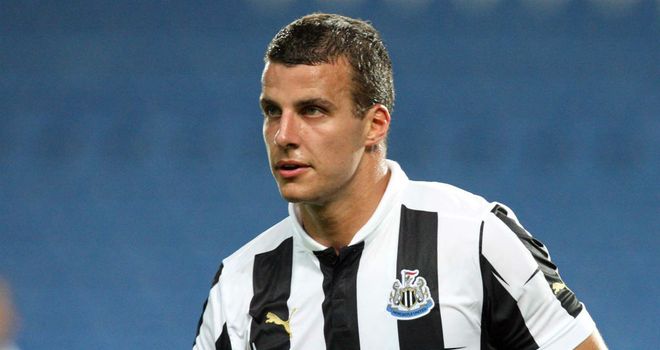 Alan Pardew has dipped into the Ligue 1 talent pool on a regular basis over recent weeks, having enjoyed success in that particular market before.
St James' Park is now brimming with French flair, but it remains to be seen how the new arrivals will settle in England.
Taylor is confident they will be a success, with all of the early signs suggesting that they have joined the club for the right reasons.
He said: ""We had a meeting at the hotel on Monday night and the manager presented each of the new players with a shirt, then made them stand up in front of the group and say why they wanted to be here.
"It was in French, but translated into English for the boys. We listened to what they had to say and that was touching for us.
"They all said they wanted to be accepted into the team and promised they'd give 100 per cent. That was exactly what we wanted to hear.
"Afterwards, some of the players got the French boys to sing in front of all of us. That got the banter going, welcome to the group."
Difference
He added, following a 2-1 victory over Aston Villa on Tuesday: "We probably didn't know what to expect from the French lads because the Premier League is completely different to the French game, but they put in a fantastic performance.
"We said after the game, there's no better feeling than the togetherness we felt. When you look around the dressing room and see new players, top-quality players, it's made a massive difference.
"We've had a few little games among ourselves and you can see the desire from everybody.
"Maybe some of the lads were getting leggy, they had to play every week, but with the new signings, and everyone else getting fit, it's lifted everyone massively."