Nemanja Vidic warns Manchester United Premier League title race not over
Nemanja Vidic has warned his Manchester United team-mates that "nothing is finished yet" in the title race.
Last Updated: 02/02/13 5:11pm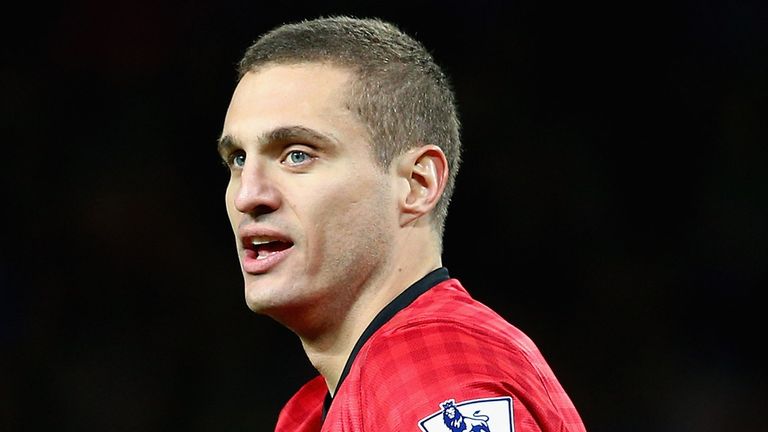 The Red Devils fully capitalised on Manchester City's goalless draw with QPR on Tuesday by beating Southampton 2-1 the following day to go seven points clear at the top of the Premier League.
A brace from Wayne Rooney helped Sir Alex Ferguson's men recover from conceding an early Jay Rodriguez strike, though they were made to work for the points against a resilient Southampton side.
Vidic admits the team are now in a commanding position at the top of the table heading into the final third of the season.
However, he insists the title isn't sewn up yet, with memories of last season - when they conceded an eight-point advantage in the closing weeks to eventual champions City - still fresh in the mind.
"It's a good position we're in," he told the club's official website. "It's important to win games, especially at this stage of the season, and every game now is important.
"We know that we have to forget the games that come before and always focus on the next ones.
"Nothing is finished yet. There is a long way to go but we're in a good position."
Vidic admits that the team were not at their best against the Saints at Old Trafford, but believes they are the type of games you have to win in order to win trophies.
"We had to fight to win this game at the end," he added. "You see we couldn't have possession of the ball and they were attacking all the time.
"Sometimes it's important to win this type of game. Obviously, the performance in the second half, we're not really pleased with, but I think we played some good football in the first half and had some good chances.
"All in all, we have to be pleased with the result. If you look at the other teams, they all drew, so we're in a good position now."
To find out more about live football on Sky sports, Click here