Aston Villa sign midfielder Simon Dawkins on loan from Spurs for remainder of season
Simon Dawkins has joined Aston Villa on loan from Tottenham for the rest of the season.
Last Updated: 01/02/13 12:34am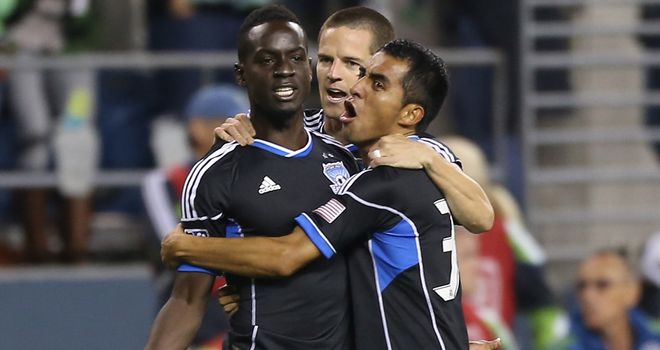 The 25-year-old midfielder is a product of the Spurs academy but is yet to feature for their senior team.
London-born Dawkins revived his career on loan with the San Jose Earthquakes over the last couple of seasons since suffering a career-threatening knee injury at Spurs five years ago.
Dawkins said: "I worked for two years to get over my injury and regain my fitness and now I'm really motivated to make the most of this opportunity at Villa.
"Tottenham have been great with me and the past two seasons with San Jose have really kick-started my career.
"I never lost my belief and everything I've been through has made me stronger mentally as a player and as a person.
"I'm really focused on what I need to do for the rest of this season and I'm looking forward to training with my new team-mates ahead of a big game against Everton this weekend."