Arsene Wenger: David Beckham boosts French football
Arsenal boss Arsene Wenger believes David Beckham will help focus the eyes of the world on French football.
Last Updated: 03/02/13 10:58am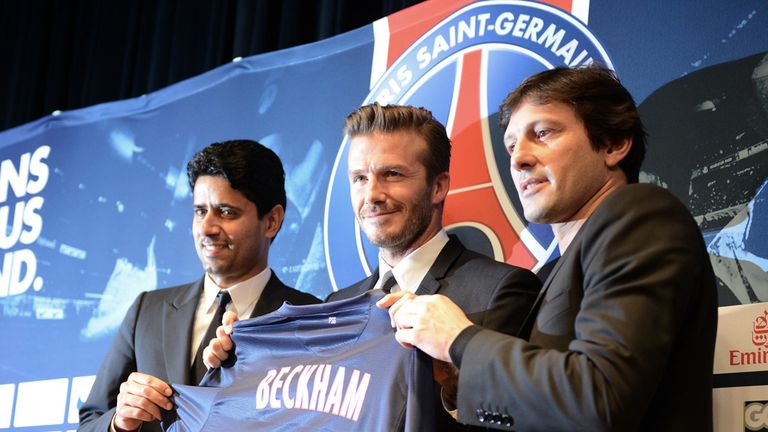 Former England captain Beckham, 37, who spent time training with the Gunners this week, joined PSG on a five-month deal on Thursday.
And Frenchman Wenger believes Beckham's profile will be a major asset to football in his native country.
"Beckham is a world brand and the eyes will be on him, and on PSG, therefore also on the French league while he is there," said Wenger. "I don't know if he had offers from all around the world, but PSG is not a bad choice because they are a very ambitious club, who have a lot of potential.
"They look to extend their reputation at the moment, and Beckham certainly is a good part in that."
Wenger joked that Beckham's move illustrates the quality Arsenal's training, saying: "It just shows you how efficient we are with our training sessions. He came here to practise once, and straight away he was bought by Paris St Germain."