Transfer news: Aldo De Nigris aware that Wigan expressed interest in his services
Aldo De Nigris admits he was aware of Wigan's interest in his services, but claims to be happy at Monterrey.
By Andres Garavaglia
Last Updated: 01/02/13 10:05pm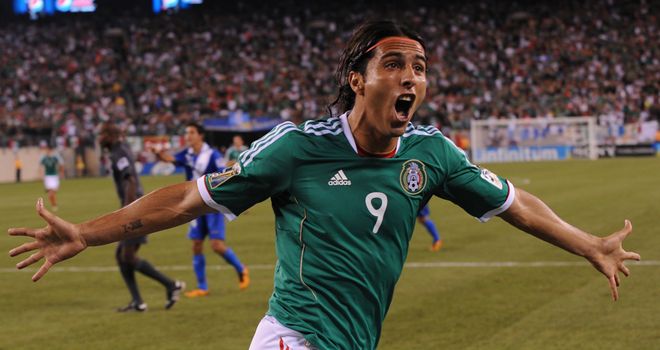 The Mexico international claimed to have no knowledge of a possible switch to England when speculation first surfaced.
He has, however, now conceded that he knew of an offer being put on the table.
With the window having slammed shut, De Nigris insists he had no desire to secure a switch - with the 29-year-old striker enjoying his football in his homeland.
"I knew about the interest and I knew that Wigan were going to make an offer to Monterrey," he said.
"But sometimes you have to think twice. I value very much what I currently have.
"I am at a great club, with great supporters, I feel at home and I value that very much."
De Nigris has, however, stopped short of ruling out the prospect of making a move to Europe in the future.
He added: "I have always said that if something arrives that would help me to improve as a footballer, I would consider it.
"I always have the dream to improve."