Everton manager David Moyes pleased with fightback against Aston Villa
David Moyes was critical of Everton's defending in their 3-3 draw with Aston Villa but praised their attacking display.
Last Updated: 03/02/13 9:21am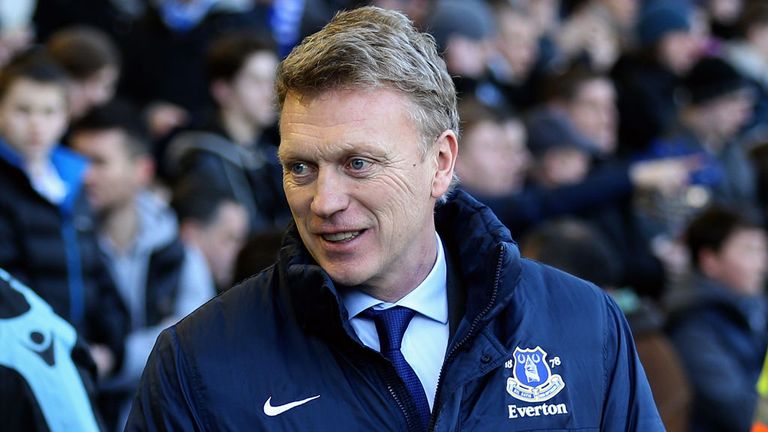 Everton found it hard to get to grips with Christian Benteke as they went in at half-time trailing 2-1 despite having created several chances of their own.
Benteke extended Villa's lead after the break but a brace from Marouane Fellaini retrieved a point for Everton and Moyes felt his side perhaps could have snatched victory.
"I thought we played well throughout, except for obviously conceding a few poor goals," he told Sky Sports.
"We always knew Aston Villa were going to be a threat, they've got some very good attacking players, but we didn't defend well and that meant it was always going to be a long, hard day for us."
Moyes added: "I thought we played really well in the first half but couldn't finish off, but we kept at it and the players did great to get back into the game.
"I was actually screaming at them after 3-3 because we had a couple of chances after that and we needed to try and win."