West Brom boss Steve Clarke 'disgusted' as Goran Popov red contributes to Tottenham defeat
Steve Clarke made no attempt to defend Goran Popov after the West Brom player's red card for spitting at Kyle Walker.
Last Updated: 04/02/13 6:37am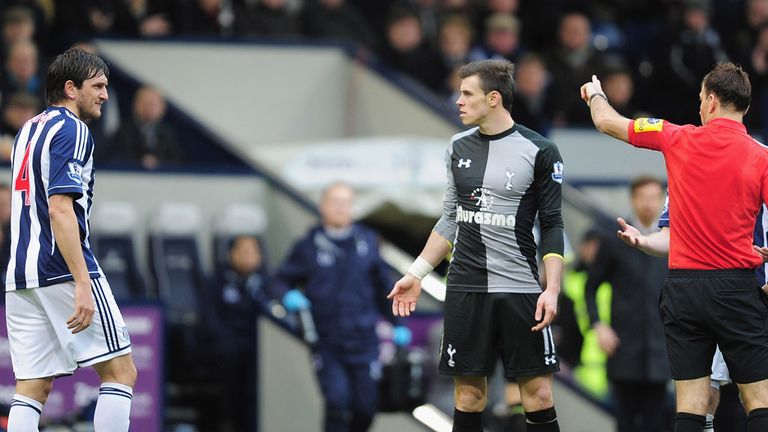 The defender was dismissed two minutes into the second half for spitting in Kyle Walker's direction following an exchange of words between the two.
At that stage the game was goalless, and Spurs went on to win thanks to a single Gareth Bale goal to leave Albion without a victory since Boxing Day.
Clarke said: "The game changed with the sending off. I'm absolutely disgusted with Goran's behaviour. One of the group has let the players down.
"It's difficult enough in the Premier League playing against 11 players, especially when you're playing against Tottenham.
"There's no excuse for that. There's no place for it in life, never mind on a football pitch. I would like to think that at some stage he will apologise.
"As always there will be disciplinary procedures taken against the player but they'll remain in-house."
The manager was all the more upset because his side had held their own during the first half.
He said: "We played good football and created chances and I thought we were the better team, first half. We played very, very well."