Arsene Wenger says Arsenal are more adept at dealing with physical teams
Arsene Wenger believes Arsenal have a squad that is more adept at dealing with the physical nature of English football.
Last Updated: 04/02/13 8:58am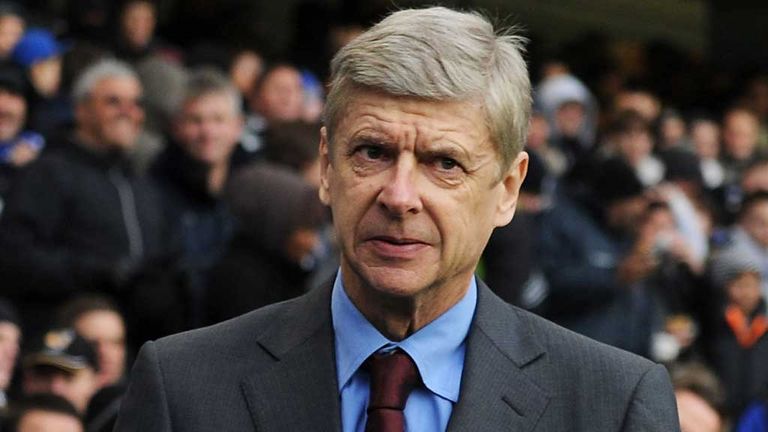 The Gunners' fluid passing style is well documented but so too is their inability to hold firm when the going gets tough, as it can against a number of less technically-adept Premier League teams.
But Wenger believes that previous soft core is starting to show signs of changing, as epitomised by Saturday's hard-fought 1-0 victory against Stoke.
Wenger said: "In England you have to cope with all kinds of football without losing the quality you want to play.
"That is not always easy because if you have 10 Santi Cazorlas, you would have a very good technical team, but against Stoke you would struggle.
"I think it is more mental preparation. You tell your central defenders you have to be ready and they are good on the second ball too, so your midfielders have to be good on the second ball, to fight for it and let you play your game.
"We played Abou Diaby at home and away against Stoke because in front of the defence he can win some headers.
"We are a bit more mature now, but we dealt with it well. In the past, we were a bit younger as well, more inexperienced.
"But defensively, Bacary Sagna, Nacho Monreal, Laurent Koscielny and Per Mertesacker have some experience, some stature, they are not small at the back."
As well as toughening up as a unit, Wenger believes Theo Walcott is now more adept at dealing with the attention he gets.
"He is 23 years old," Wenger added. "There is always a change at that age. I am a great believer in that. What people forget is that he does everything at 100mph, and when you get hit at 100mph it hurts more than if you're slow.
"That is why we never had a problem when we played. But he plays at high pace. But now you learn to escape and when he imposes himself more, you learn to use your body better."