Manchester United to play lucrative pre-season friendly in Hong Kong this July
Manchester United will make their first trip to Hong Kong since 2005 to play a pre-season friendly on July 29.
Last Updated: 04/02/13 7:58am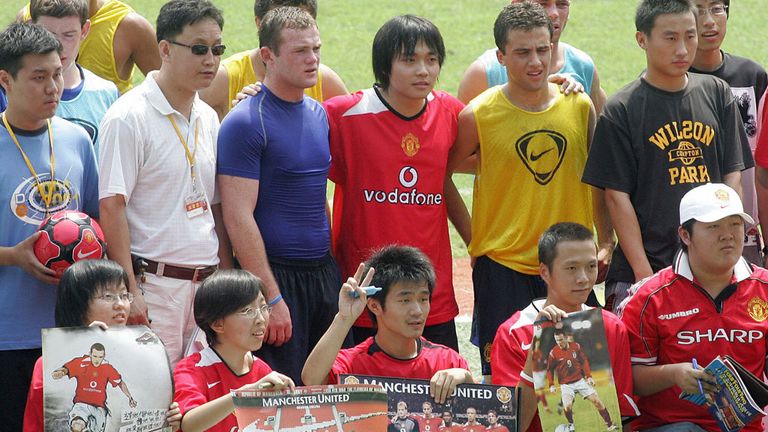 United have more than 100 million fans in the region, with the match taking place at Hong Kong Stadium.
According to the South China Morning Post, "the government's Mega Events Fund will pay HK$8 million (£657,000) to help cover the cost of United's sizeable appearance fee."
The match is expected to be a 40,000 sell-out and Manchester United's chief executive David Gill said: "The club has tremendous support throughout China and especially in Hong Kong.
"We have visited on a number of occasions and after an eight-year gap it's a pleasure for the team to be able to return to Hong Kong again this year.
"We are looking forward to engaging with our loyal fans, our commercial partners and most importantly preparing for the season ahead."
Before heading to Honk Kong, United will hold a six-day training camp in Sydney, plus a game against an Australian League club on July 20.
It is also anticipated they will visit Thailand and Japan as part of their preparations for the 2013-14 season.