Kevin Mirallas says Everton are ready for Champions League fight
Kevin Mirallas believes Everton showed they are up for the fight for fourth after their 3-3 draw with Aston Villa.
Last Updated: 07/02/13 3:23pm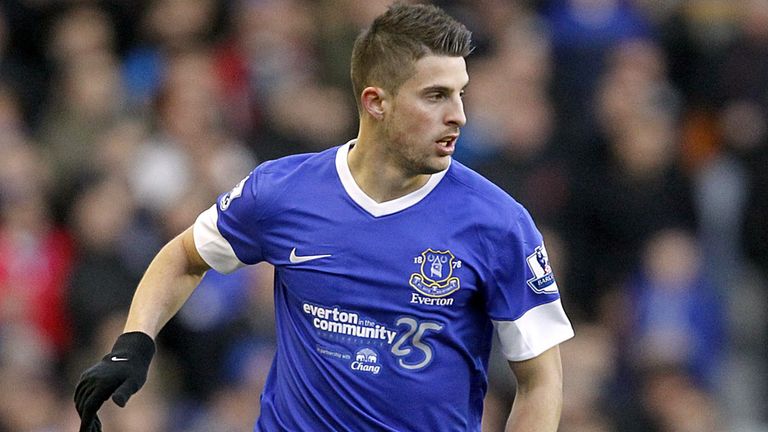 Everton came from 3-1 down to rescue a point against Aston Villa on Saturday thanks to Marouane Fellaini's late double.
The draw leaves Everton three points behind fourth placed Tottenham and Mirallas admits such fight will be required if they are to qualify for the Champions League.
"At 70 minutes when we were 3-1 down, it was looking pretty tough," said Mirallas.
"If you look at the match as a whole, Aston Villa played very, very well. But we had a lot of chances and on that basis, a point was fair enough. We might have even had enough chances to win it.
"Fighting spirit will serve us well. We have worked hard to get into fifth place and we will be doing all that we can to reach fourth place. If we are going to grab the last Champions League spot, we are going to have to keep fighting."
Mirallas also believes that, although Fellaini grabbed the headlines with his two late goals, it is a collective effort at Goodison Park.
"He scored two vital goals and is very important but it is also all about the collective here; a lot of what we have achieved is down to his team-mates and if we do snatch the last Champions League place, it will be down to the group as a whole," added Mirallas.
"You might have the odd dip in form from time to time but I think Marouane has had a fantastic season. He rescued this point for us. Let's hope this continues."