UEFA confident Financial Fair Play rules will work
UEFA are confident that Europe's wealthiest clubs will not break the new Financial Fair Play rules.
Last Updated: 11/04/13 7:11am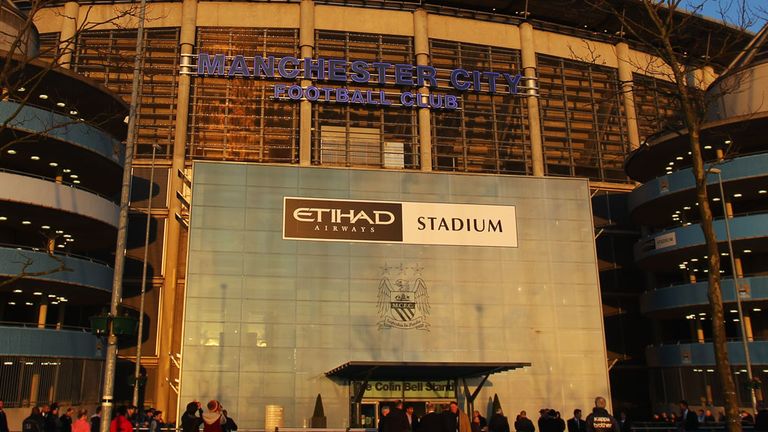 European clubs will be obliged to break even, within discretion of £4.3million over three years, although initially owners will be allowed to cover losses of up to £13m a year.
Manchester City and Paris St Germain are two clubs who will need to keep a firm control on their finances.
Both have huge sponsorship deals with companies closely associated with their owners.
City currently have a £400m deal with Etihad airline, closely linked to its Abu Dhabi-based owner, while Qatar-owned PSG have recently announced a £125m-a-year deal with the Qatar Tourist Authority.
UEFA have published its annual benchmark report which warns two English clubs - understood to be Manchester City and Chelsea - are among 46 across 22 European nations who could fall foul of its financial rules based on 2009-2011 figures.
UEFA general secretary Gianni Infantino said: "We have a regulation which speaks about fair value of deals and the fact that a related party cannot just inject money into a club directly or indirectly."
Infantino insisted the financial measures were not targeted at England, and recommended that the Premier League adopt similar rules which are on the agenda for their meeting this Thursday.
He added: "It has been perceived by some as a sort of anti-English thing but absolutely not.
"It is just a good common sense rule that everyone of us is implementing at home If you earn 1,000 euros you can't spend 1,200.
"We can only encourage the Premier League as we encourage each league and association. I think it's very positive.
"We are very happy that the Football League has already introduced financial fair play."