Chelsea goalkeeper Petr Cech facing spell out with broken finger
Petr Cech has admitted his frustration at his latest injury problem after breaking his little finger against Newcastle.
By Vasek Kadlec
Last Updated: 04/02/13 4:32pm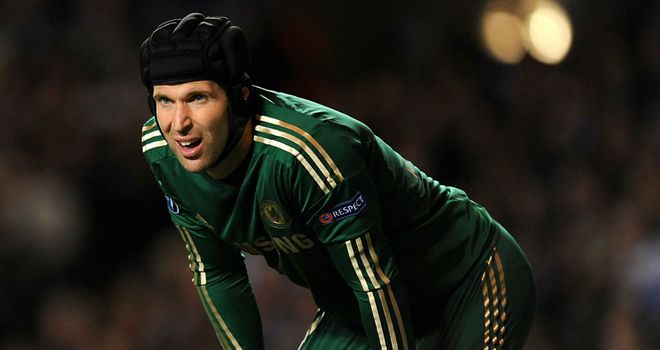 The Czech Republic confirmed Cech's latest setback after he was forced out of their squad for this week's friendly with Turkey.
The fractured finger is Cech's third injury since the turn of the year after recently missing three games last month with a groin problem and also struggling with a damaged calf.
Cech is now hoping the finger injury is the last bit of bad luck he will have to suffer this year.
"2013 started unfortunately for me," Cech told CTK. "At first it was groin, then calf and now the finger.
"Hopefully I have had my share of bad luck for the whole year already."
Cech described how he sustained the problem after punching the ball and also the head of an opponent.
"I punched the ball and the head of one of Newcastle players at the same time," added Cech.
"I thought it was nothing but went for an X-ray just in case. However, it showed there was a fracture."
Chelsea take on Sparta Prague in the Europa League later this month and Cech is not optimistic of recovering in time to face his former club.
"It will depend on whether we find a solution where it would not threaten my health and, at the same time, I would be able to perform adequately," continued Cech
"I have to be able to cover the shots, push the players away and so on. If I were unable to give 100 per cent, I would not play. With the splint I have now it would not be possible at all."
"I was waiting for 12 years to play against a Czech club in the European cups.
"If I should miss this chance, it would be ironic. I can't wait another 12 years, so I hope I will be ready to play."