Lewis Holtby on cloud nine after moving to Tottenham
New Tottenham midfielder Lewis Holtby says he has been living a dream since arriving at White Hart Lane last week.
Last Updated: 04/02/13 4:59pm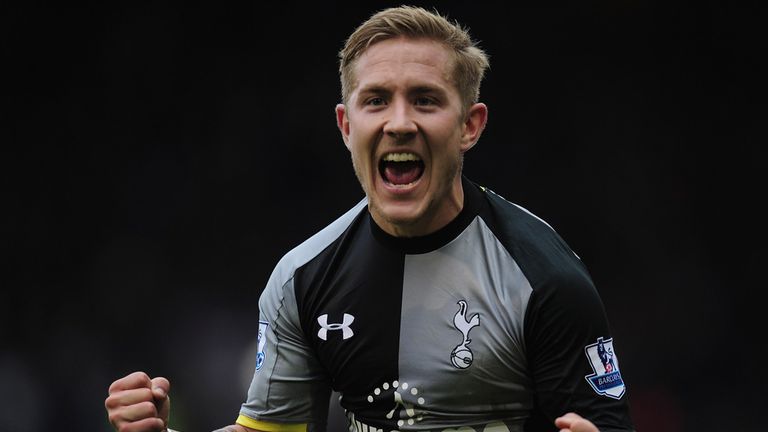 Holtby, who left Bundesliga club Schalke for the Premier League in the January transfer window, has already played twice for Andre Villas-Boas' side.
The Germany Under-21 captain said: "I have been living my dream for the past few days.
"I am playing at an absolute top club in the Premier League.
"The day the transfer went through, I left for London with just a small suitcase and a few hours later, I was already on the Tottenham training ground, getting the traditional kick up the backside from my new team mates by means of welcoming me.
"That's the way things are here in London - hard but hearty."
The 22-year-old has already made an impact for Spurs and claims he is well suited to English football.
"I realised immediately that the speed and the toughness really is different here to the Bundesliga," he said.
"It's no place for the faint-hearted and the referees don't blow the whistle as often.
"The game is brutally hard, but that suits me and I really love it. I also loved my second game for Spurs, in which a dream goal from Gareth Bale meant I could celebrate my first win.
"I will never forget this game against West Brom. The fans sang a song for me for almost all of the second half.
"It was incredible and I really had goosebumps. I had never expected such support so soon.
"I've just been in England a week and they already have a song for me, who would have thought it?"