England's top footballers pledge their support for troubled Paul Gascoigne
England's top stars have expressed their commitment to help Paul Gascoigne overcome his current battles with alcoholism.
Last Updated: 05/02/13 9:03pm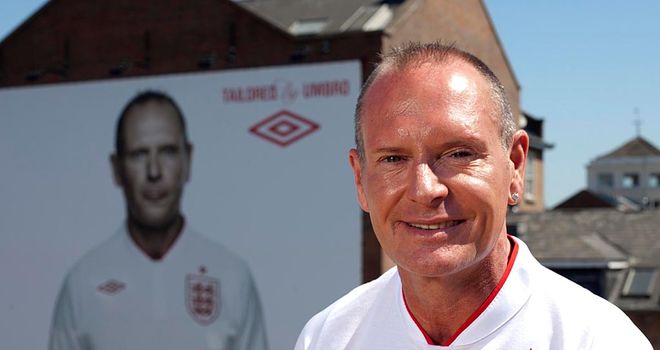 The 45-year-old Newcastle and England legend has flown to Phoenix, Arizona to undergo treatment after ex-England cricketer Ronnie Irani and broadcaster Chris Evans stepped in to help having heard of his condition.
Gascoigne's agent, Terry Baker, said on Sunday that Gascoigne's life was in serious danger if immediate assistance wasn't provided.
But ahead of Wednesday's Wembley clash with Brazil, England skipper Steven Gerrard said: "We've made it clear we are able to help if needed."
England coach Roy Hodgson added: "I'm very happy the players have made the gesture because I'm sure to Paul having the love of the current England team could be a factor in aiding his recovery.
"Anything I can do, we are there to do, but we need to be told what is required of us. It's a question of Paul now getting the treatment he needs and kind words won't be enough."
And it is "some quite severe action" that Hodgson believes the former Tottenham and Lazio player requires.
"Like everyone else who marvelled at his talent, it is sad to hear he is not in a good way and having to take these drastic measures to try and get his life back into some sort of order," Hodgson added.
"All I can hope is that he recovers well and the friends he has out there rally together and give him the help he needs.
"Sometimes being a friend might have to mean telling people things they don't want to hear and telling them not to do things they want to do. Hopefully he will come out the other side a fitter and stronger person."
In a statement, Gascoigne's management company GamePlan Solutions said Gascoigne was an alcoholic with "complex issues" which were being dealt with by professionals.
It added: "Paul has been extremely touched and overwhelmed by the generous offers of help and support over the past few days. He is motivated to fully understand and control his addiction problem under guidance."