Brian McDermott: Plenty of bargains to be found in Football League
Brian McDermott believes there are more players like Adam Le Fondre waiting to be unearthed in the Football League.
Last Updated: 08/02/13 12:14am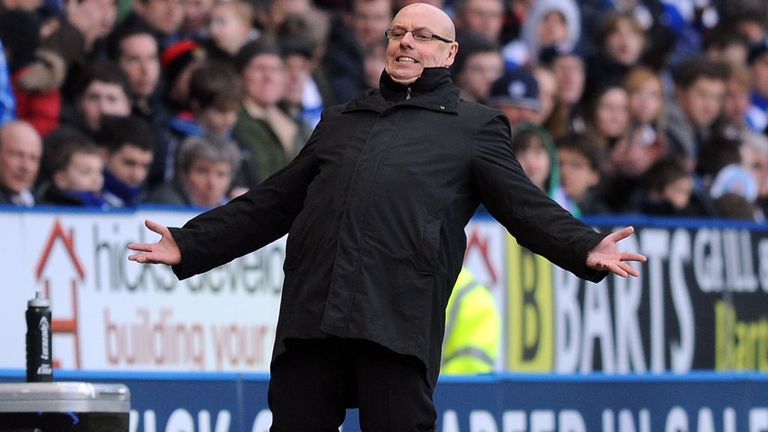 Reading have a number of players on their books who initially made a name for themselves playing in the lower leagues, and McDermott reckons his policy of giving those individuals a chance is worth the risk.
"There are players out there," said the Royald boss. "I'm convinced that if you are brave enough to take them from the leagues below that they can play in this league.
"We've done it for years and we've always been willing to give people a chance. We bring in staff that are hungry and the same with players."
The latest player McDermott is giving a chance to is midfielder Hope Akpan, who was snapped up last month after making an impression at Crawley Town.
"I like his personality and I like him as a player," said McDermott. "He's a refreshing guy and asked me questions when I first met him about how he could improve.
"He wanted to talk about football and what he needed to do. This is the perfect place for him too. I'm sure the move would have been questioned by some people, but we believe he can do really well.
"Looking at his last couple of performances, you can see that.
"I knew Hope's ability and that he would fit in. He wants to play and I'm pleased he has made his debut and we got a result (2-1 win at Newcastle). Now he is a very important part of our squad."