Manchester United boss Sir Alex Ferguson has revealed his admiration for Everton's David Moyes
Sir Alex Ferguson believes David Moyes' Everton have a genuine chance of finishing in the top four this season.
Last Updated: 10/02/13 3:11pm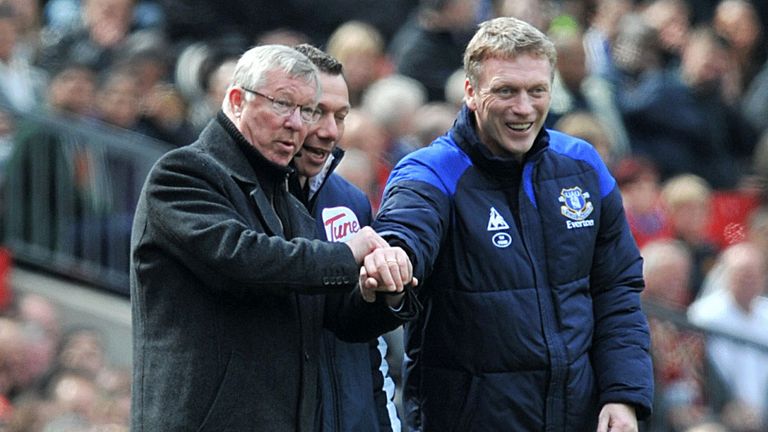 The Manchester United boss says it is no fluke that the Merseysiders currently sit in fifth place in the table, just three points adrift of fourth-placed Tottenham.
Ferguson is a huge admirer of the progress Everton have made during Moyes' 11-year reign at the club - especially given the tight budget the Scot has had to operate within.
And once again Moyes' side has produced a number of impressive results this term, including the 1-0 win over United on the opening day of the season.
"He's had 10 years at Everton - you don't survive 10 years in this game without making progress," he said.
"His ability is obvious. Whether he gets in the top four doesn't change my opinion of him, or anyone else's.
"They have a genuine chance of being in the top four. The title race is between ourselves and City, but after that you've got Chelsea, Tottenham, Arsenal, Everton and even Liverpool, who are starting to get more consistency after that result last weekend.
"But Everton are there on merit. They are a difficult opponent. They have only lost three games, so they are obviously hard to beat. And that's in the mould of David Moyes."
You can only watch the best Barclays Premier League coverage here on Sky Sports. Watch Manchester United v Everton exclusively live on Sky Sports 1HD, 3D and Sky Go from 3.30pm on Sunday 10th February. Click here for more details