Loan star Paul Scharner hoping to help Wigan to Premier League safety
Loan star Paul Scharner admits Wigan have 'serious business' to attend to as they scrap for Premier League survival.
Last Updated: 09/02/13 11:47am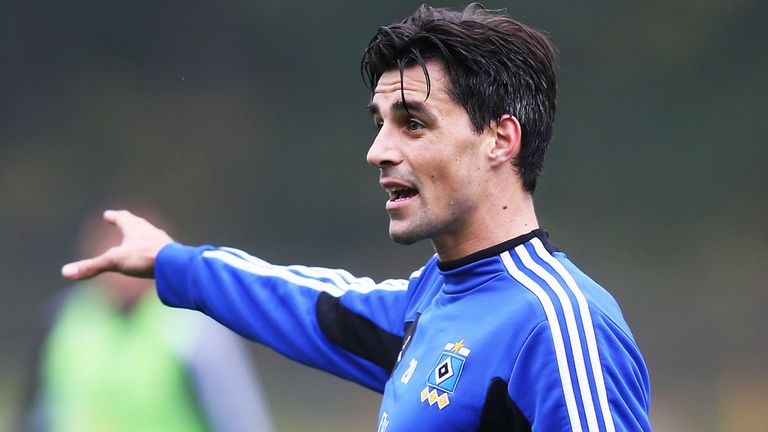 Scharner has returned to the club that first brought him to England back in 2006 on a deal which is due to run until the end of the season.
The versatile 32-year-old, who also represented West Bromwich Albion during his first stint in the Premier League, is delighted to be back in familiar surroundings.
He is, however, aware that he has joined a club sweating on their top-flight status, with Wigan sitting inside the drop zone after claiming just one win in 12.
On his return to the DW Stadium from Hamburg, Scharner told The Sun: "It was amazing last week. Everyone was so happy to see me again and I was so happy - it was such a great reception at the stadium.
"It's great when you come to a place where you're well-known and everyone likes you.
"But we have some serious business to get down to and that's to save Wigan from relegation - and we need 20 points to be sure of survival.
"Last season, Wigan went on an amazing run to stay up. Over the last 10 games they would have been in the top three. We must do that again."
Home
While delighted to be back in the Premier League, Scharner also claims that returning to Wigan has felt like coming 'home'.
He added: "Wigan is the greatest place in England. I only see beauty here - from the nice nature surrounding the town and the iconic Wigan Pier to the food and, most importantly, the warm, hospitable people - surely the nicest in the country. Even the cold, blustery weather here in the North West has a charm to it.
"Wigan has been my home for seven years now. Even when I left the club in 2010 to join West Brom my family and I remained living here.
"The first three years in England were difficult. I had to adapt to the weather, food, culture and language - but after that, right up to before I joined Hamburg last summer, we loved it here.
"We made so many friends, had a great social life and felt as though we'd been here all our lives. I felt like a true Wiganer - so when manager Roberto Martinez rang me last week inviting me back, there was no way I wanted to let the chance slip by.
"This is truly where we belong. It's my home."
To find out more about live football on Sky Sports, Click here