David Moyes was considered to be Sir Alex Ferguson's No.2 at Manchester United
Everton manager David Moyes has revealed Sir Alex Ferguson considered him to be his No.2 at Man Utd back in 1999.
Last Updated: 10/02/13 2:32pm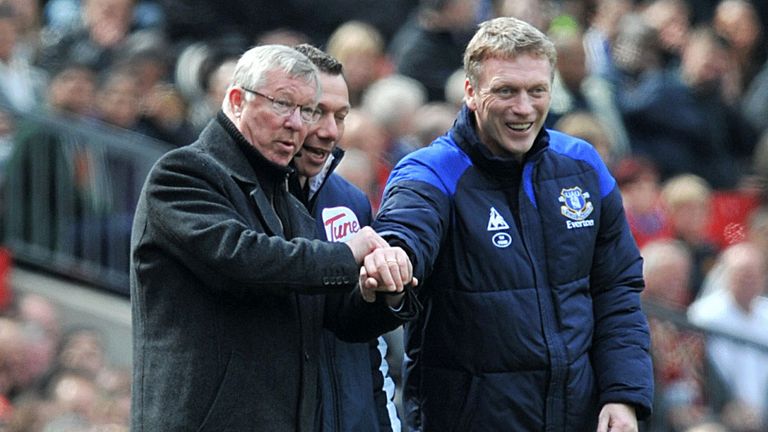 Moyes says he met with the Red Devils boss over the vacant assistant manager position, which was eventually given to Steve McClaren, while he was managing at Preston.
United went on to win the UEFA Champions League that year and the Everton boss admits it would have been tough to have turned the job down had it been offered.
"I met Fergie in the year they won the Champions League,' Moyes told the Daily Mail.
"He asked me to have a cup of tea with him. He was looking for an assistant. I met him but he gave the job to McClaren.
"I was fine with that because I was enjoying what I was doing at Preston, but if that opportunity had come I wouldn't have turned it down. Maybe it was a good decision not to do it.
"They went on to win the European Cup and have been very successful since but I'm happy with the way it's worked out for me."
Moyes is pleased with how his career has progressed since missing out on that post and feels he is currently in charge of the best Everton side he has ever managed.
"I've got a really good team and I feel responsible to help get that team even better," he added.
"This is the best team since I've been here, albeit the team who got to the Champions League was tough, resilient and worked hard. This team have a little bit more flair."
You can only watch the best Barclays Premier League coverage here on Sky Sports. Watch Manchester United v Everton exclusively live on Sky Sports 1HD, 3D and Sky Go from 3.30pm on Sunday 10th February. Click here for more details