Jack Wilshere does not have to change his game to stay injury free, says Arsene Wenger
Arsene Wenger has rejected suggestions Arsenal's Jack Wilshere needs to change his game to protect himself from injury.
Last Updated: 11/02/13 9:13am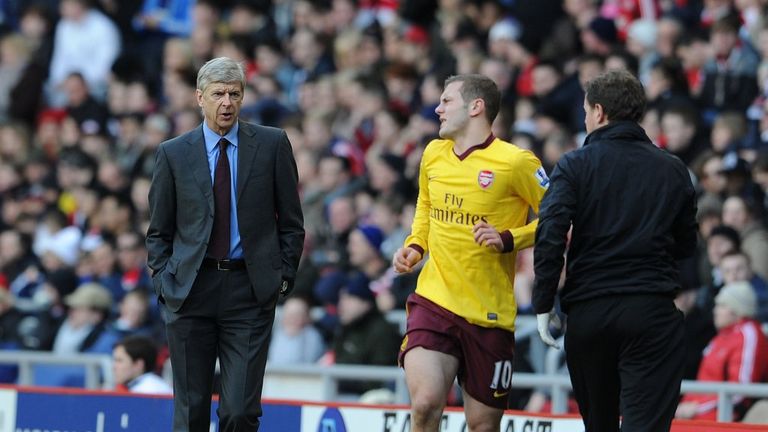 Wenger was left unhappy by several heavy challenges on the England international during the Gunners' 1-0 win at Sunderland on Saturday, with the midfielder limping out of the game in the 50th minute.
However, the manager insists it is up to the referees to protect Wilshere and does not believe the 21-year-old should have to adapt his natural swashbuckling style.
The French boss has drawn comparisons with Barcelona superstar Lionel Messi, who he feels does not have to alter his game for the sake of his fitness.
Wenger said: "It is true the way Jack plays can take its toll.
"But that's his game and he has to take that gamble.
"His game is to take the ball and go at people. Messi does that as well and he plays without being injured.
"You can only make a career with the strong aspect of your game and that's his strength."
He added: "He will be a marked man but you do not want to say 'Don't play like you play'.
"Play like you play, like who you are and express yourself and the way you feel.
"That is the most important thing. But I don't want to talk too much about that as I don't want to give him paranoia.
"He has to be natural and play his game and it is down to the referees to protect him."