Emmanuel Adebayor fined for late return to Tottenham camp
Andre Villas-Boas has confirmed that Emmanuel Adebayor has been punished for his late return to the Tottenham camp.
Last Updated: 11/02/13 9:40am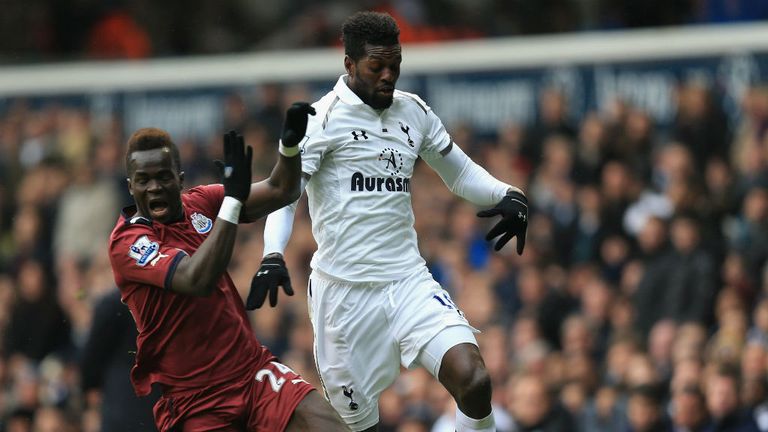 Spurs set a deadline for their Togolese striker to be back with them following his appearance at the Africa Cup of Nations.
Adebayor missed the cut-off point on Friday, forcing the club to send a private jet to pick him up.
With Spurs short on attacking options heading into Saturday's showdown with Newcastle, Villas-Boas was left with no choice but to turn to Adebayor - who started the game on the bench.
Asked after a 2-1 victory, which briefly took Spurs into the Premier League's top three, whether action would be taken against Adebayor, Villas-Boas said: "We shall, it is done, we won't talk about it publicly.
"He arrived on Friday around 6 o'clock, landed in Luton. So he joined the team in the hotel.
"He was authorised to come back on Friday.
"Some issues arose that have put that comeback in jeopardy but he still was in time to come back and make an impact from the bench."