Borussia Dortmund coach Jurgen Klopp has no intention of taking Chelsea job
Borussia Dortmund boss Jurgen Klopp has no intention of joining Chelsea after declaring his happiness in his job.
Last Updated: 11/02/13 2:50pm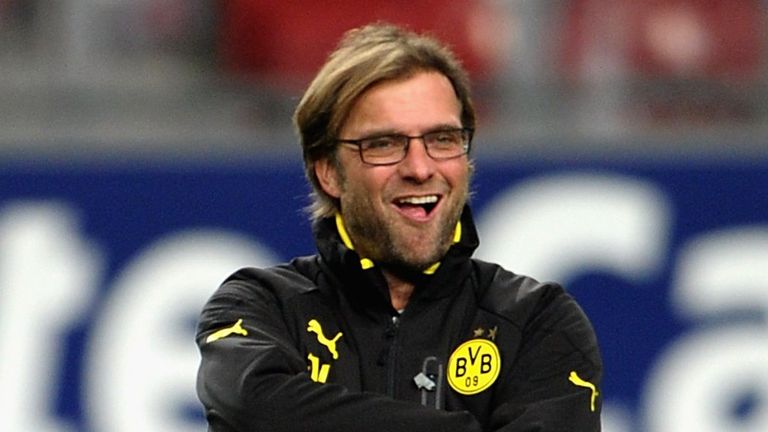 The Blues are working under interim coach Rafa Benitez at present, but he has failed to convince and is unlikely to be offered a permanent deal in the summer.
Speculation has already begun to circulate as to who might take the Stamford Bridge reins, and Klopp is considered to be among the frontrunners after working wonders at Dortmund.
He is, however, tied to a long-term contract in Germany and insists he has no intention of breaking that agreement, regardless of how much Chelsea may want him.
Klopp said in the Evening Standard: "I have a contract until 2016. I have said 20 times I'll definitely stay until 2016. Everybody thinks I say it but that if a club like Chelsea or Real Madrid come in for me, I will go. This is something I can't change but they will see.
"I was the coach at Mainz before Dortmund for seven years. Each year I could have left for a Bundesliga club but I said 'no, I have a contract, I will stay'. I enjoy what I'm doing here at Dortmund. It's a great club, a great city, everything is okay.
"It is a really big honour for me, coming from a small village called Bretten in the Black Forest where 1,500 people live, that somebody thinks I can train Chelsea. It's not a normal story, it's a special story. But I don't think about it.
"I had this situation when I was in Mainz. It's not about the money for me. I have enough to eat three times a day! It's a big honour, but in this moment I'm not on the market, I'm sorry!"
Compensation
Dortmund are delighted to hear their highly-rated boss committing his future to them and have also warned Chelsea that they would be wasting their time in making an approach at the end of the season.
Sporting director Michael Zorc said: "It is not worth Chelsea ringing us. There is no chance at all, at least until 2016.
"Even if they offered compensation the answer would still be no. Even though we are not a bank with too much money, we don't need it. That's our situation. He's priceless. We are committed to each other - we gave our word.
"He won't stop his work here just because Chelsea offer him a lot of money - that is not the way he thinks.
"Before he was at Dortmund, he was at Mainz for seven years. It is not the most attractive club in the world but he stuck to it because he has a long-term view and likes to develop and create an era."
To find out more about live football on Sky Sports, Click here