Fulham goalkeeper Mark Schwarzer is in talks over a new deal at Craven Cottage
Fulham goalkeeper Mark Schwarzer has revealed he has held talks with the club about a new deal at Craven Cottage.
Last Updated: 11/02/13 2:50pm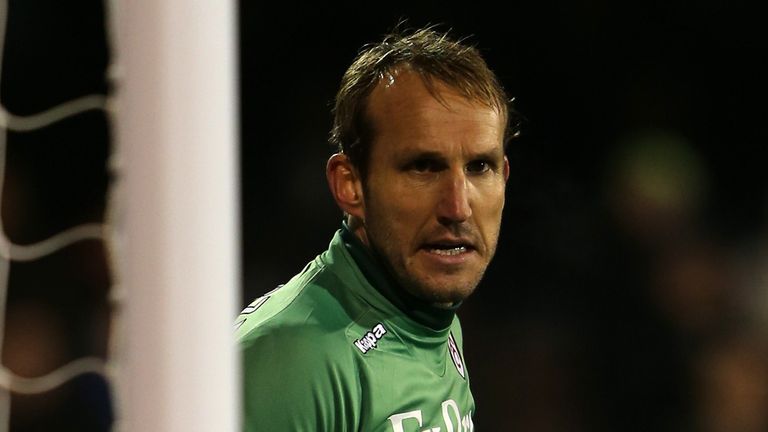 Schwarzer's current deal expires at the end of the season, but the Australian is keen to extend his stay in West London.
Despite turning 40 Schwarzer has no plans to hang up his gloves and has his sights on playing for his country at the 2014 World Cup in Brazil.
"I feel really good and don't think the age thing is hindering my performances in any way," Schwarzer told the Fulham Chronicle. "I've had some initial discussions and the intentions are there at the club to keep me.
"But in what capacity we'll have to wait and see. I want to be playing each week - that's the key for me. I love playing and don't want to be No.2 anywhere.
"The World Cup is also a huge priority and the reality is if I am not playing I don't think it would be possible to be a part of the national team. I just want to be out there enjoying every minute - especially at this stage of my career.
"If that means I have to move on at the end of the season, then that's fine also. Let's just see how we go."