Sports minister Hugh Robertson applauds Sky Sports News' racism investigation
Sports minister Hugh Robertson has called for new action against racism following the investigation by Sky Sports News.
Last Updated: 13/02/13 10:51am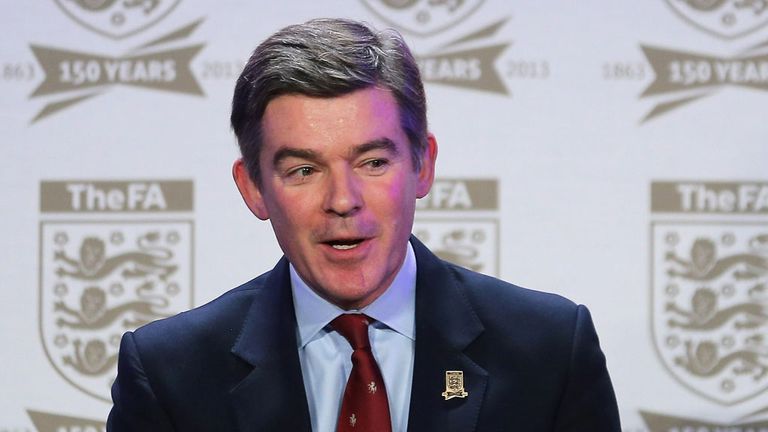 The Special Report team visited grounds from lower leagues to the Premier League last year and although abuse was not widespread, several incidents of vile chanting were recorded.
The broadcast focused largely on incidents at Millwall. A 56-year-old man has subsequently been charged with racially aggravated public order offences during a match against Leeds United.
And, in light of the broadcast, Robertson has called for the club and police to act on the evidence gathered by Sky Sports News.
He said: "I've always thought football has moved forward from where it was 20 or 30 years ago.
"But we have always known that this is not a battle that is won in any way, shape or form and that is precisely what your film proves.
"I think the message is very clear. It would help enormously if you would hand that evidence over to the clubs. I hope they will in turn hand it over directly to the police and we will see if criminal incidents have taken place.
"Then what is really important is that anybody involved in this sort of behaviour is identified and if found guilty are then punished.
"I suspect that one of the reasons that clubs may have not taken action in the past is because of the lack of evidence. Clearly as a result of what you have shown, that evidence is there so there is little or no reason for the clubs or the police not to take effective action."
The chief superintendent of the Metropolitan Police's Public Order branch, Mick Johnson, says his force is working closely with football clubs at tackling racism.
Johnson said: "It is important that we work with football clubs and the football authorities, including the FA, to ensure that there is no misunderstanding about what constitutes racist language or behaviour and that we work with clubs to educate, encourage and empower supporters to stamp out racism in football.
"Some words which historically have been perceived by some as acceptable cause harassment, alarm or distress to others, and people who use this language could be committing a criminal offence.
"Offensive language, within football chants or otherwise, has no place within football, or indeed in society, and those who engage in such behaviour should be under no illusion that they are committing a crime.
"If it is unacceptable outside football then it is unacceptable inside football. We are working closely with partner agencies and all football clubs to get this message across to their supporters."